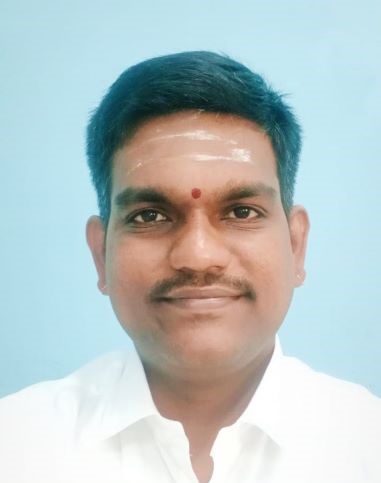 Sub-Department
Telugu Language & Literature
Designation
Asst. Professor
Email
Professional Pages
"Satavadhani" Dr. Rambhatla Parvatheeswara Sarma, acquired a unique place in the field of "Avadhana" and earned a good name as the most intellectual in and abroad. Right from his 8th standard itself, he evidenced a lot of interest in learning Telugu and Sanskrit literature. He took Poetic initiation from his grandfather by the name 'RAMBHATLA PARVATHEESWARA SARMA'. While studying, he started writing according to the prosody and gradually improved his power of Retention. At the age of 16 itself, he performed 'Asthavadhanam' most effortlessly and got appreciation from great Scholars.
He graduated from Dr. VS Krishna Government Degree College, Visakhapatnam in 2008. In the year 2011, he did his M.A. in Telugu literature with Distinction from Andhra University, Visakhapatnam, and in 2013 M.A. Sanskrit from Potti Sriramulu Telugu University, Hyderabad. Later, he Qualified with meritorious performance in the University grants commission's National Eligibility Test descriptive examination, (UGC NET) and AP SET examinations. Pursued Ph.D. on Kshemendra Auchitya theory and its application to Ancient Telugu Panchakavyas as a Senior Research Fellow, in the department of Telugu, Andhra university under the guidance of "Adwaita Siddhi Ratnakara" Acharya Maddulapalli Dattatreya Sastry and got awarded in 2016.
Throughout his career, he has presented several research papers in national and international seminars and published research papers in peer-reviewed journals. He has established an Online Research Journal and taking part as a Chief Editor to promote the research in Telugu Language and Literature.
He authored many books and was awarded many titles from National and International Literary Organisations. He served as an Assistant Professor for five years at RGUKT IIIT Srikakulam and joined Sri Satya Sai Institute of Higher Learning in 2022 as an Assistant Professor.
Classical & Modern Poetry, Prose (Modern Literature), Drama and Grammar (Vyakaranam)
Classical Telugu Literature (Prachina Sahithyam)