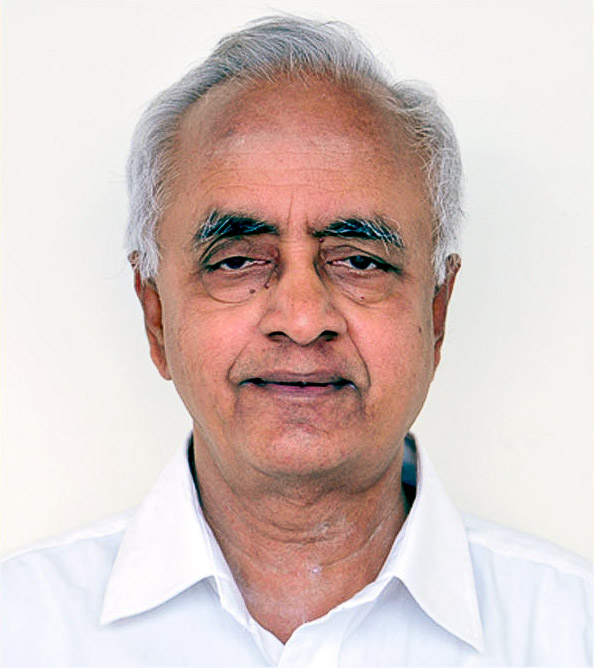 Department
Mathematics & Computer Science
Designation
Professor (Hon.)
Email
Dr. K S Sridharan is an expert in research methodology development for domain research that includes standard
application domains and data science. He is actively involved in evolving research approaches apart from his full-time teaching duties.
He graduated from P S G College of Technology (University of Madras) in 1973 with a B.E in Electrical Engineering. He pursued his Masters in Bioengineering Medical Electronics (M S) by Research at Indian Institute of Technology, Madras and then went on to complete his Doctorate degree in 1992 from Anna University Chennai.
After working at a few sponsored Projects at IIT Madras, he joined the College of Engineering, Guindy Anna University in 1983 and worked different faculty positions at the ECE and CSE departments until 1998.
He joined the Dept. of Mathematics and Computer Science in 1998 and was the co-head of the department from 2004 to 2009.
Artificial Intelligence, Software Systems, Distributed Systems, Graphics, Bioinformatics, Mathematical Modeling
Development of Research Methodologies for Research Domains (such as Signal Processing, Image Processing, Pattern Recognition, Text Processing, Security using Mathematical / Computational Approaches, Artificial Intelligence – Machine learning: CNN Deep Learning and Applications, Optimization and Nature Inspired Algorithms, Mobile and Ad-hoc Networks, Biomedical Systems