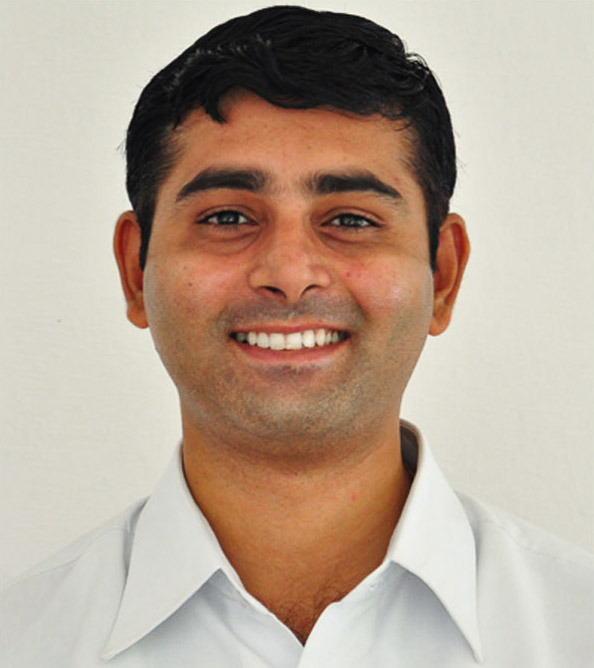 Designation
Asst. Professor
Email
Professional Pages
Dr. Sai Sathish Ramamurthy is an analytical chemist with research interests in Plasmonics and Electrochemistry. He joined the Dept. of Chemistry, Sri Sathya Sai Institute of Higher Learning as the DBT-Ramalingaswami Fellow in 2011. His present focus at SSSIHL is to develop and validate, indigenously designed, low-cost, mobile Health technologies, for the prevention, diagnosis and sub-clinical management of heart ailments, perinatal depression, dengue and hyperbilirubinemia with high accuracy and reproducibility than current existing systems.
Following successful completion of his Doctoral Research in 2007 at SSSIHL, he served as a Research Assistant Professor, at the Center for Advanced Sensor Technology (CAST) and Department of Chemical and Biochemical Engineering, University of Maryland, Baltimore County, USA. At CAST, Dr. Sai Sathish contributed significantly to the newly emerging plasmonic technologies, in developing the next generation sensors based on Surface Plasmon Coupled Emission. These promised to lead to ultra-sensitive and ultra-fast sensors, but at low-cost.
After joining SSSIHL, he has supervised 4 Ph.D.s and 2 M.Phil. students. Currently, five post-doctoral researchers and three Ph.D. scholars are being supervised by him. He has also been the Principal Investigator for research projects from NGO and government funding agencies: DST, DBT, ICMR, DRDO and Tata Education and Development Trust and has obtained funding to the tune of Rs.2.75 crores from 2017 to 2019. He has 67 publications in National and International Journals, conference publications, and book chapters. He actively collaborates with internationally reputed institutions such as the University of Maryland and The Food and Drug Administration (FDA), USA.
Analytical Chemistry, Advanced Organic Chemistry, Medicinal Chemistry
Point-of-care diagnostics based on surface plasmon-coupled emission, Synthesis of nanomaterials and their application towards analytical sensing in electrochemistry and surface plasmon coupled emission platforms, Clinical studies towards evaluation of biomarkers with novel sensor.
Current Ph.D. Supervision
Sri Aayush Rai (SPCE sensors)
Sri Bebeto Rai (Plasmonics, Biomedical Research)
Sri Sai Prasad Nayak (Electro-catalysis)
Sri Seemesh Bhaskar (Plasmonic and photonic substrates for sensing applications)
Current Postdoctoral Supervision
Dr. Sasidhar Siddabattuni
Dr. S Venkatesh
Dr. Pradeep Kumar Badiya
Dr. K M Ganesh
Dr. Naga Sai Visweswar K
Current Research Projects
Surface Plasmon-Coupled Emission based Benchtop Device for Cardiac Troponin T Quantification
DST-IDP (TDT) – ₹45.68 Lakhs (2017-2020)
Water Treatment of Identified Physico-chemical parameters in the three mandals of Ananthpur district of Andhra Pradesh
4S Foundation – ₹5.03 Lakhs (2018-2020)
SONEERA: Surface-water quality observation 'N' elimination of effluents using radio-frequency transmitter technology
Prasanthi Trust, USA – ₹31.34 Lakhs (2018-2020)
Hand-held mobile for non-invasive monitoring of Bilirubin in neonates
Indian Council of Medical Research – ₹64.45 Lakhs (2018-2021)
Mobile Dengue Diagnostic Technology (m-DDT): A Smartphone-based Point-of-care Diagnostic Device
Defense Research and Development Organisation (DRDO) – ₹40.67 Lakhs (2018-2021)
REsCUE Device: Rapid Estimation of COVID-19 based on Ultrasensitive Emission Detection
SSSIHL-CSR – ₹120 Lakhs (2020-2021)