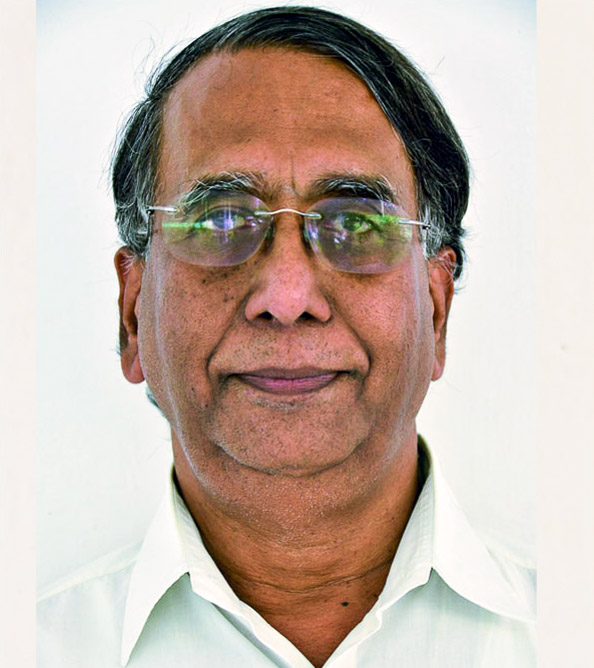 Department
Mathematics & Computer Science
Designation
Professor (Hon.)
Email
Prof. V Chandrasekaran is regarded as an expert in the areas of Computer Vision and AI.
He has his Ph.D. from the University of Melbourne, Australia (1996), M.E (Distinction) in Electrical Engineering from the Indian Institute of Science with Gold Medal and First Rank (1978) and B.E. (Honors) in Electrical and Electronics from Annamalai University, Gold Medal and First Rank (1972). He was a Certified Project Management Professional (PMP).
His Ph.D. work at the University of Melbourne has resulted in a product development for Victoria Police, Melbourne, Australia to recognize car number plates and an application for Patent.
He has successfully completed research projects in India for DRDO, ADRIN, ISRO and CAIR in India towards Aerial Surveillance at LOC and also Cyber Security. He has also contributed to the research in automated screening of patients with Diabetic Retinopathy.
He has over 25 years of experience spread over expertise in electrical distribution, power generation and high voltage transmission systems followed by software development in major industries. He has vast experience as a manufacturer, consultant, project manager and a research scientist.
He has a number of research publications in reputed journals and conferences. He is a highly sought person to deliver invited talks at Universities and Conferences.
Computer Organization and Architecture, Computer Networks, Pattern Recognition, Artificial Neural Networks, Video Processing and Digital Signal Processing
Image and Video Processing (IVP), Pattern Recognition (PR), Artificial Neural Networks (ANN), Artificial Intelligence/Machine Learning (AI/ML), Computer Vision (CV), Digital Water Marking, and Cyber Security