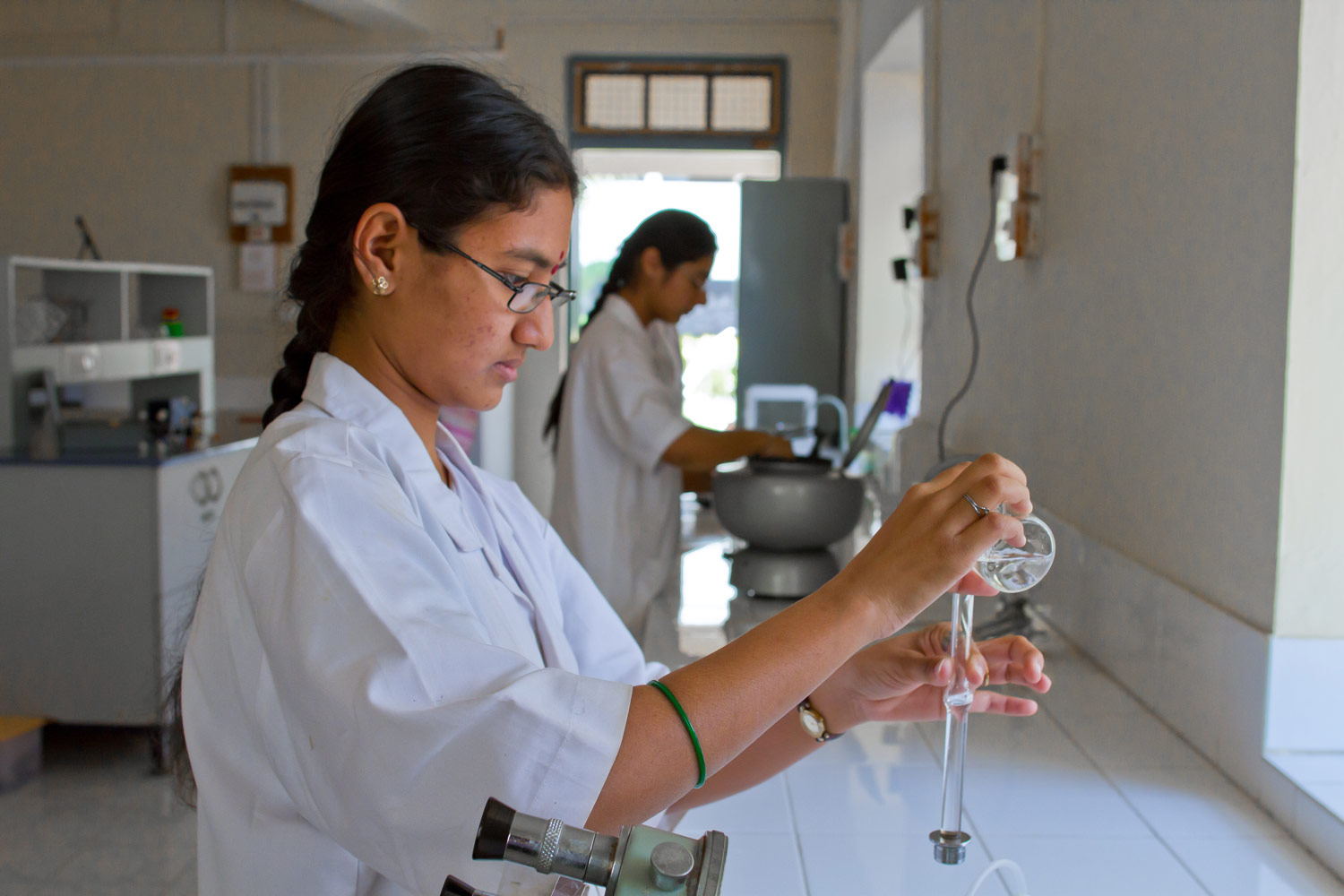 Undergraduate Programme
For Women and Men
This programme leads to the integrated postgraduate programmes in (subject to meeting the eligibility criteria): M.Sc. in Biosciences (Women and Men) / M.Sc. in Chemistry (Men only)
In the first two years of study, both subjects (Biosciences and Chemistry) are taught
In the third year, the subject of specialization will determine the final degree awarded: B.Sc. (Hons.) in Biosciences or B.Sc. (Hons.) in Chemistry.
Honours in Biosciences (Year 3): Much emphasis is laid on getting students abreast with the newly emerging areas of Biological Sciences. Practical courses—including hands-on training in laboratory techniques—enhance students' understanding of the basic and applied theoretical concepts. These include morphological and anatomical aspects gained earlier along with structure-function relationships that exist among organisms and applications developed in the field of Biological Sciences for improving the quality of Man's life.
Honours in Chemistry (Year 3): The emphasis is on teaching the fundamental principles of Chemistry that cover topics under each of the major branches of Chemistry such as Inorganic, Organic and Physical, and giving training in appropriate experimental methods. Electives (including interdepartmental) are being introduced for Chemistry Honours students that enable the incorporation of emerging fields into the syllabus as and when the need arises. The graduating student will be exposed to almost every aspect of the subject – Theoretical, Applied, Instrumental, Computational and Experimental.
10+2 years of schooling from a recognized board (CBSE or equivalent)
Either passed or appeared for Final exams at XII level before Admissions Test. If not appeared for XII Standard exams, X and XI Standard marks will be considered.
Age: preferably below 19 years on 31 May in the year of admission
For details, please click on the below links.