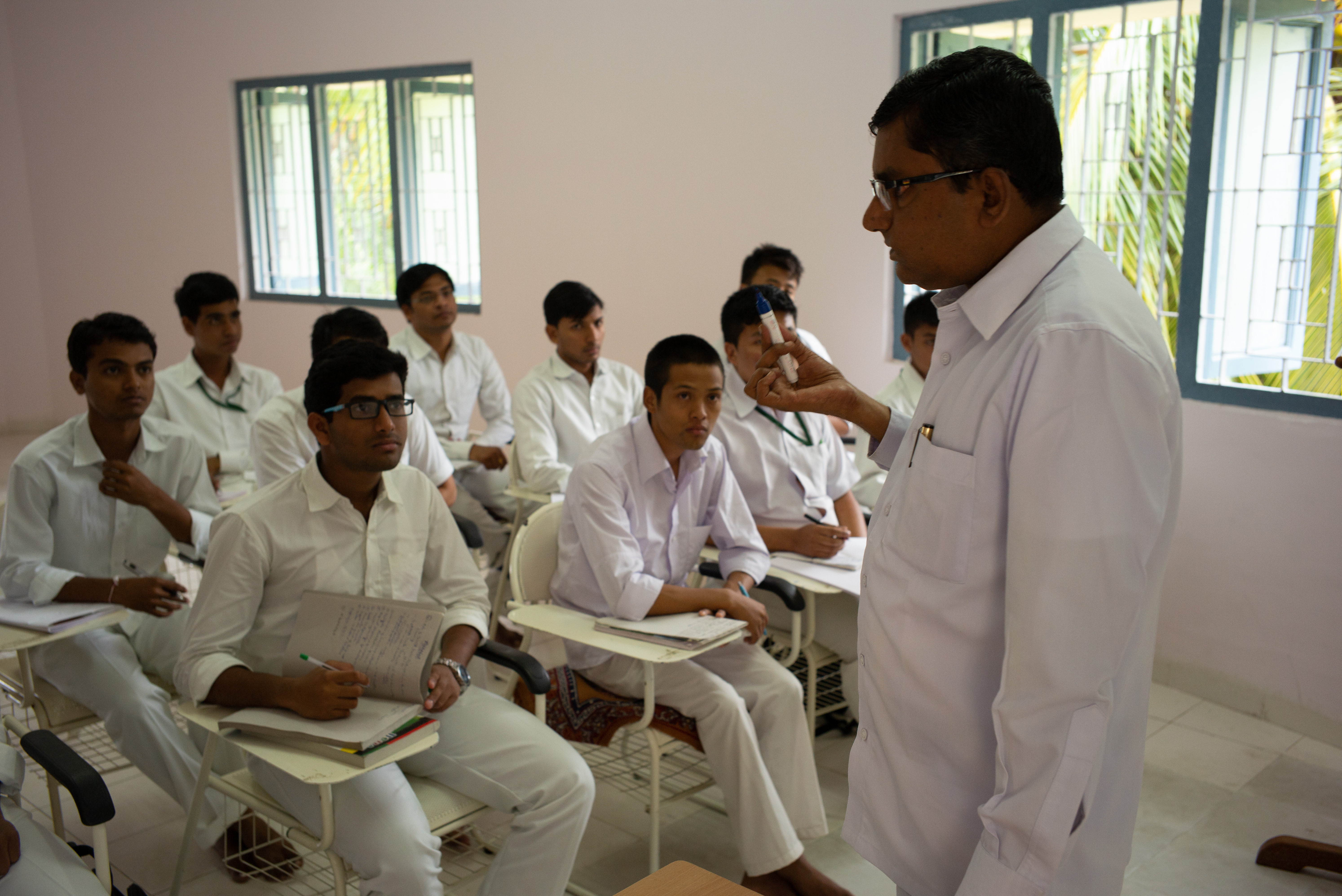 Undergraduate Programme
For Men
This programme leads to the integrated postgraduate programmes in (subject to meeting the eligibility criteria): M.Sc. in Mathematics / M.A. in Economics
In the first two years of study, all three subjects (Mathematics, Economics and Statistics) are taught
In the third year, the subject (students will take courses in only that subject) of specialization (Mathematics or Economics only) will determine the final degree awarded: B.Sc. (Hons.) in Mathematics, or B.Sc. (Hons.) in Economics
Honours in Mathematics (Year 3): Students strengthen their basics of Mathematics as they pursue advanced courses such as Abstract Algebra, Linear Algebra, sophistications of Complex analysis, Topology, Numerical Methods etc. and software laboratory courses such as Introduction to C Programming and Data Structure and File handling using C during the last two semesters. Those who wish to pursue Computer Science may choose elective courses from a list of well structured elective courses. Moreover, students with eligible CGPA at the Honours level with creditable performance will get admitted to the M.Sc. in Mathematics programme. Besides getting very good training in Mathematics, this programme provides opportunities to Mathematics graduates for specialization in Computer Science or Actuarial Science.
Honours in Economics (Year 3): The Economics programme provides rigorous training in micro and macro economic theory, quantitative analysis and some areas of applied economics such as finance, international economics, public finance and development economics. On the whole, there is considerable emphasis on quantitative orientation in all courses. Part of the training includes computer applications using data relating to the Indian economy. Graduating students can further pursue an MBA or a Masters degree in economics.
10+2 years of schooling from a recognized board (CBSE or equivalent)
Either passed or appeared for Final exams at XII level before Admissions Test. If not appeared for XII Standard exams, X and XI Standard marks will be considered
Age: preferably below 19 years on 31 May in the year of admission
For details, please click on the below links.