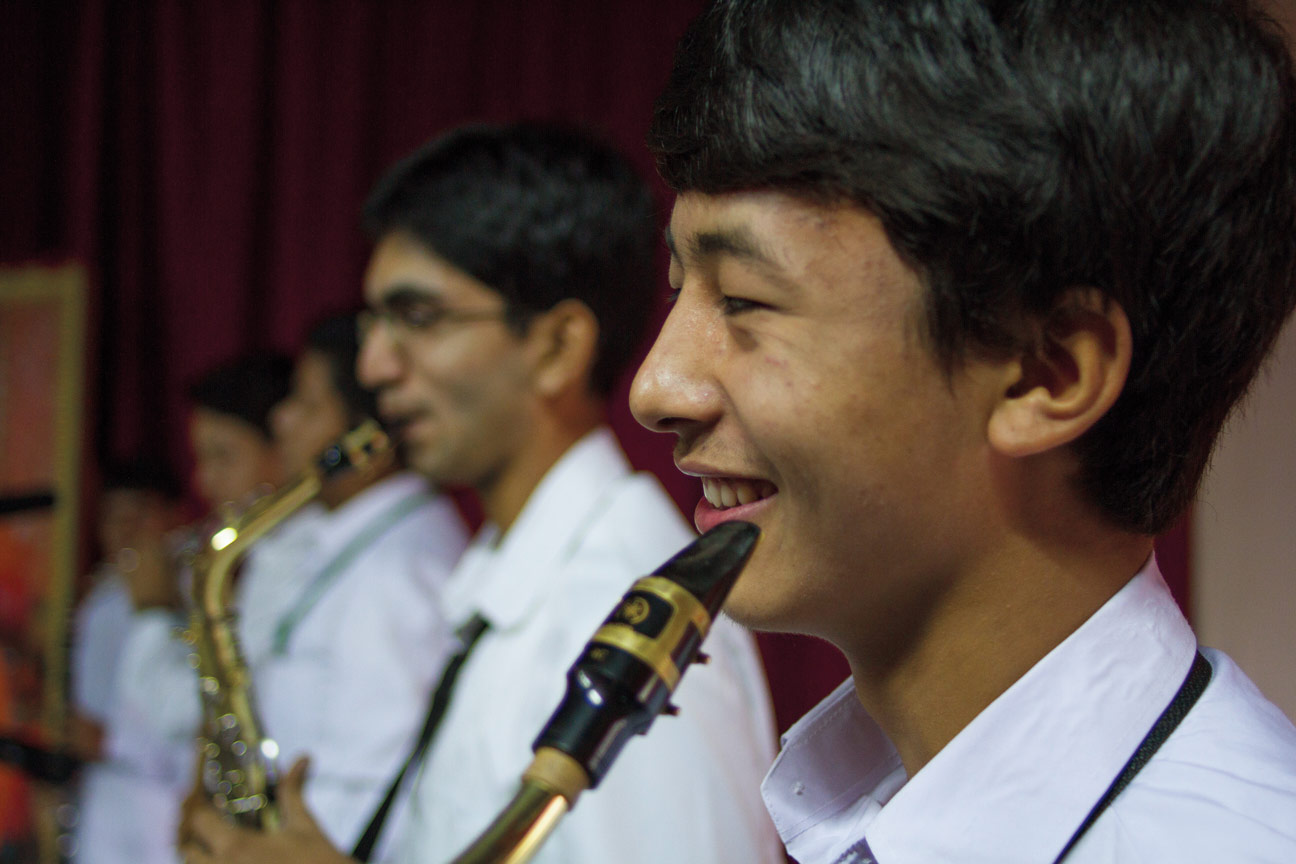 The Diploma Course is offered in two streams – Carnatic and Hindustani systems – in following disciplines: Vocal, Veena, Mridangam, Sitar, Mridangam and Tabla.
Passed X Std. of study from a recognized board (CBSE or equivalent)
Foundation Course (or equivalent) in Music from a recognized College / Institution
Age: Above 16 years and below 20 years of age on 31 May in the year of admission
Note: Candidates who are especially talented, with a family background in Professional Music and other Fine Arts will also be considered. In such cases, the candidate must produce documentary evidence.
CARNATIC SYSTEM (South Indian Music)
Year 1
Main Stream DC (Vocal): Theory, General English, Vocal Practical
Main Stream DC (Veena): Theory, General English, Veena Practical
Main Stream DC (Mrudangam): Tala Theory, General English, Mrudangam Practical
Ancillary Stream DC (Vocal): Ancillary Vocal Practical
Ancillary Stream DC (Veena): Ancillary Veena Practical
Ancillary Stream DC (Mrudangam): Ancillary Mrudangam Practical
Year 2
Main Stream DC (Vocal): Theory, General English, Vocal Practical
Main Stream DC (Veena): Theory, General English, Veena Practical
Main Stream DC (Mrudangam): Tala Theory, General English, Mrudangam Practical
Ancillary Stream DC (Vocal): Ancillary Vocal Practical
Ancillary Stream DC (Veena): Ancillary Veena Practical
Ancillary Stream DC (Mrudangam): Ancillary Mrudangam Practical
HINDUSTANI SYSTEM (North Indian Music)
Year 1
Main Stream DH (Vocal): Theory, General English, Vocal Practical
Main Stream DH (Sitar): Theory, General English, Sitar Practical
Main Stream DH (Tabla): Tala Theory, General English, Tabla Practical
Ancillary Stream DH (Vocal): Ancillary Vocal Practical
Ancillary Stream DH (Sitar): Ancillary Sitar Practical
Ancillary Stream DH (Tabla): Ancillary Tabla Mrudangam
Year 2
Main Stream DH (Vocal): Theory, General English, Vocal Practical
Main Stream DH (Sitar): Theory, General English, Sitar Practical
Main Stream DH (Tabla): Tala Theory, General English, Tabla Practical
Ancillary Stream DH (Vocal): Ancillary Vocal Practical
Ancillary Stream DH (Sitar): Ancillary Sitar Practical
Ancillary Stream DH (Tabla): Ancillary Tabla Mrudangam