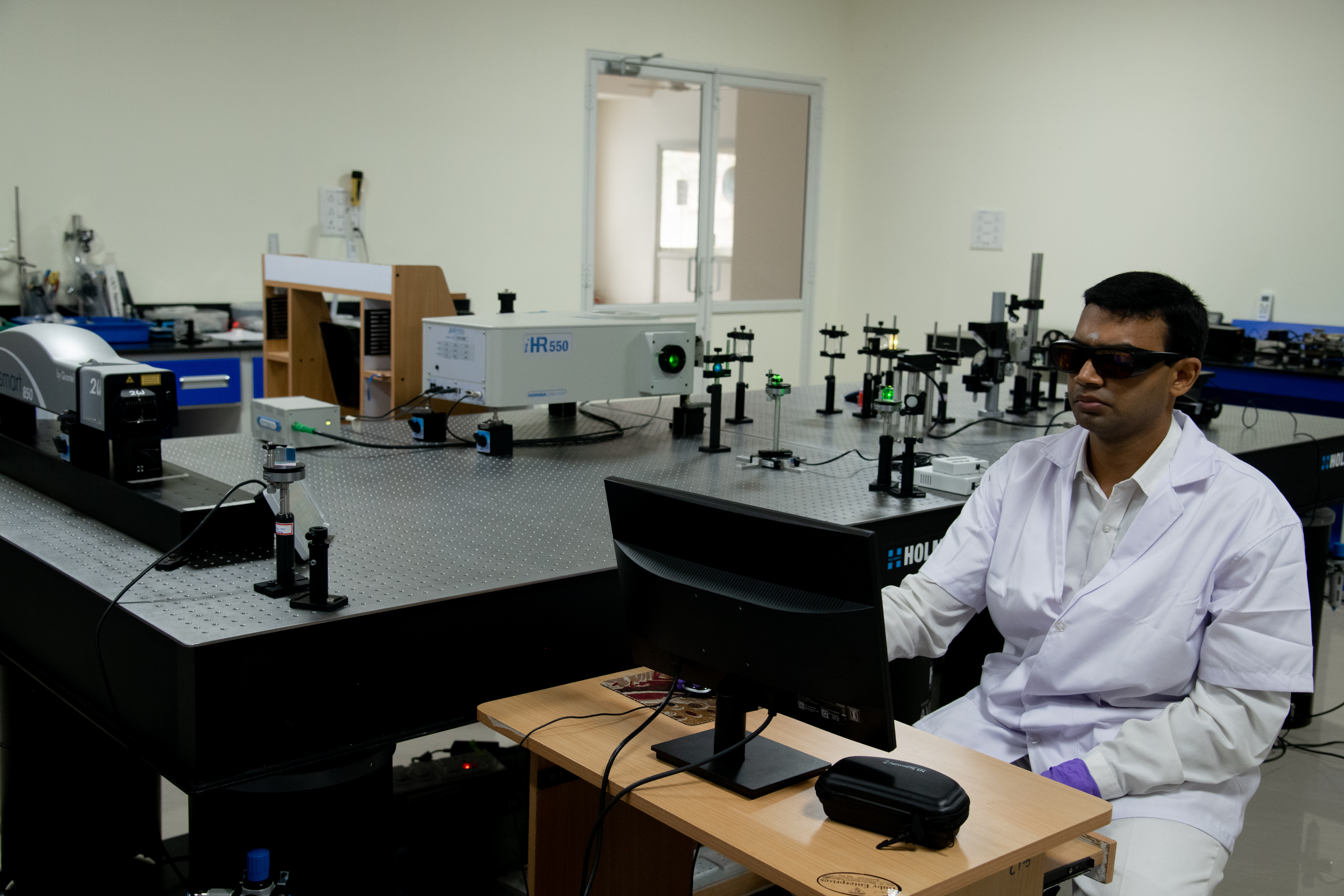 Professional Programme
For Men
Optoelectronics and Communications are deemed as the 21st century revolutionary technologies that will create as enormous an impact as Electronics did in the 20th century. This interdisciplinary M.Tech. programme aims to generate trained professionals in the broad areas of Optoelectronics and Communications with an emphasis on Optical Communications and Optical Networking, Signal Processing, VLSI technologies, Computer Programming and Automation. One half of the courses are core papers and the other half are electives, enabling students to pursue their academic interests. The core courses provide a strong foundation in science and engineering which are supplemented by laboratory courses, enabling the students to take up project work in the second year. This training makes them highly compatible and ubiquitous in leading industries and R&D organizations across the world.
The Industry relevant project work taken up by the students in the second year is in collaboration with mentors from leading Networking, Communications and Semiconductor industries. It provides students with an ultimate training to apply the technologies learnt, serving as a heads up to meet the industry requirements.
The candidate must have either passed or appeared for final exams of one of the following:
a) M.Sc. Physics, or
b) B.E. / B.Tech. with a background in Optics and Electromagnetic Theory
Candidates with a Bachelor's degree in B.E. or B.Tech. (with a background in Optics and Electromagnetic Theory)
or a Master's Degree in Physics are eligible to apply
Age: preferably below 28 years on 31 May in the year of admission