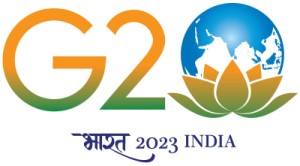 Sri Sathya Sai Institute of Higher Learning (SSSIHL) has been celebrating National Science Day for the last five years. This year, SSSIHL has jointly organized and celebrated National Science Day 2023 (NSD – 2023) in collaboration with Dr. K. V. Rao Scientific Society (KVRSS), Sri Sathya Sai Seva Organizations (SSSO), India, and Nexus Consulting, Bangalore at the Prasanthi Nilayam campus.
As part of NSD 2023 celebrations, different competitions were organized for both school and college students, namely Essay, Painting, and Quiz were organized for schools across India to participate.
The registrations for these three different competitions were held between January 16 -February 7, 2023. Each of these competitions witnessed over 300 registrations from over 19 States in India.
On National Science Day, 28 February 2023, the Finalists of all the competitions convened at the Prasanthi Nilayam Campus, of SSSIHL and participated in the grand finale.
The winners were all felicitated during the Valedictory ceremony by the Honorable Chancellor, SSSIHL, Sri K Chakaravarthi, the Managing Trustee of Sri Sathya Sai Central Trust Sri R J Ratnakar and the Vice-Chancellor (Acting) Prof B. Sai Giridhar. Further, the members and guests of Dr. K. Rao Scientific Society too were felicitated by the dignitaries.
A detailed report with photographs from the Finale event is enclosed here.
View Recording:
Quiz Finals: https://www.youtube.com/live/27LW-00-Yls?si=apSdirI4y0xYXXep
https://www.youtube.com/live/35b_ZbFmT7M?si=2zx0Y68Z-k8rq9y8
https://www.youtube.com/live/FWalNznu35Q?si=JVMUn8jv9pBXT6Fi