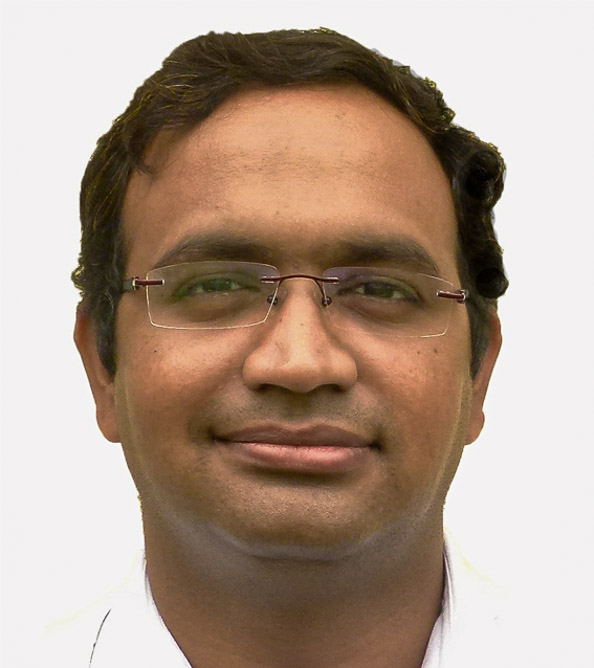 Designation
Asst. Professor
Email
Dr. A Sunil has authored over thirty peer reviewed journal articles and international conference presentations in the area of Environmental Analytical Chemistry. He has received the SAKURA Science fellowship award (2015) under Japan-Asia Youth Exchange Program in Science to visit Japan Advanced Institute of Science and Technology (JAIST), Japan. He has also received the Aufau Young Scientist Award (2016) and Bharath Vibhuti Award (2016) awards for excellence in teaching and research.
He obtained his Bachelors, Masters and Doctoral degrees in Chemistry from SSSIHL during 2001-2013. He then, served as a Post-Doctoral Research Fellow at the Dept. of Chemistry, SSSIHL for 18 months. From September 2014, he was appointed as Research Faculty at the department for three years and since November 2017, he is serving as an Assistant Professor.
Coordination Chemistry, Environmental Chemistry, Analytical Chemistry
Analytical methods for sensing applications based on photoluminescence properties, Electro-analytical techniques for heavy metal ions detection employing various sensing platforms, Waste water remediation, particularly the recovery of heavy metals from waste water.