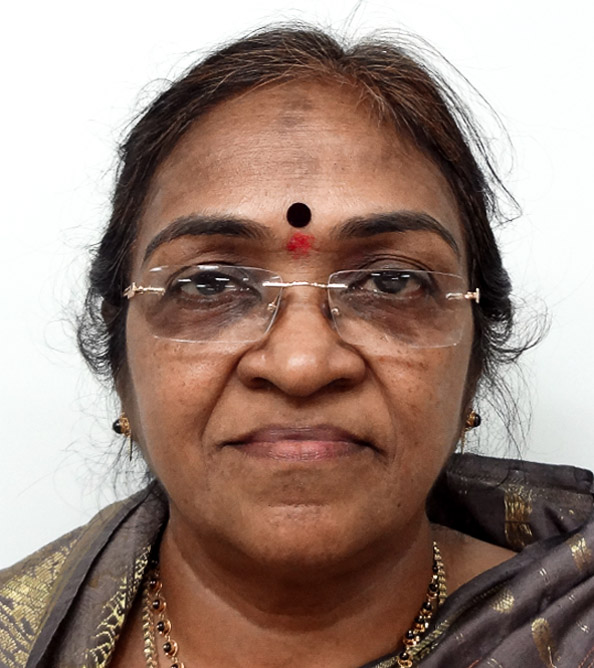 Department
Food & Nutritional Sciences
Designation
Professor (Hon.)
Email
Professional Pages
Prof. B. Andallu is a Biochemist with expertise in natural product isolation and bioactivity assessment by in vitro methods as well as studies on natural remedies for oxidative stress-induced diseases viz. diabetes, arthritis, and cancer.
A recipient of six awards and three gold medals at National and International levels, and an author of five books, Prof. Andallu's expertise in these fields reflects in numerous publications which include, LAP, Germany, and Oxford Press. She has published over 60 review and research articles in peer-reviewed national and international journals presented more than 100 research papers in National and International seminars/conferences in India and overseas. Prof. Andallu has visited and delivered guest lectures at several universities in India, the USA, South Africa, and Sri Lanka.
Prof. Andallu has completed several research projects,  specialized in 'Natural remedies for stress-induced diseases', and guided over 50 dissertations in M.Sc., M.Phil. and Ph.D. She is a former member of the editorial board for Annals of Phytomedicine, reviewer of scientific journals, Life member in professional bodies like Indian Science Congress, Indian Pharmacological Society, Society of Biological Chemists, India, and Nutrition Society of India, apart from teaching undergraduate and postgraduate courses for over three decades.
Prof. Andallu graduated from Andhra University in 1978 with a B.Sc. in Botany, Zoology, and Chemistry. She pursued her Masters in Biochemistry during 1978-1980 and was awarded a Doctorate degree in 2002 from Sri Krishnadevaraya University, Anantapur. She started her career in 1986 at Sri Sathya Sai Institute of Higher Learning. She served as Head, Department of Food and Nutritional Sciences from 2015 to 2017.
Biomacromolecules and Metabolism, Analytical Techniques, Nutritional Biochemistry, Clinical Biochemistry
Isolation and bioactivity (antioxidant, anti-inflammatory, anticarcinogenic, antihemolytic, etc.) assessment of phytochemicals from spices and medicinal plants by in vitro methods and model systems, Screening of phytochemicals as natural remedies for oxidative stress-induced diseases viz. diabetes, arthritis and cancer, Providing scientific basis for traditional uses of herbs by reverse pharmacology approach