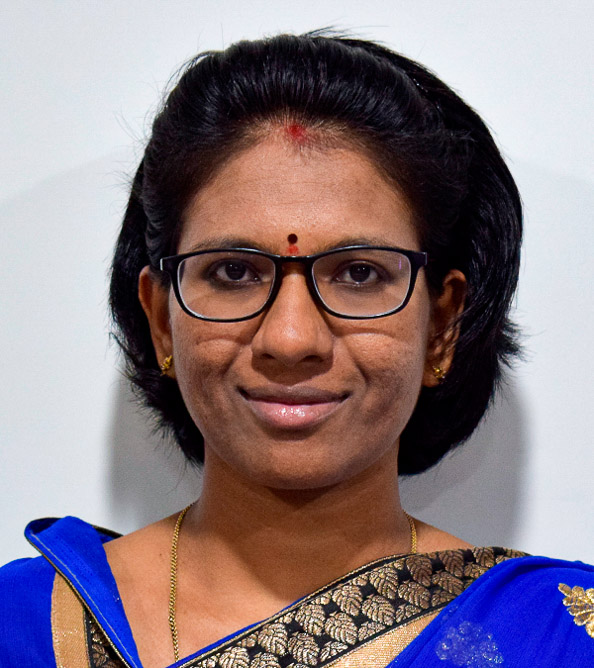 Designation
Asst. Professor
Email
Professional Pages
Mrs. B Anusha is a passionate teacher who has excellent preparative and organization skills in teaching Botany. She secured an All-India rank of 256 in the GATE exam with Biochemistry as an optional subject and qualified for the Andhra Pradesh State Eligibility Test (APSET) For Lectureship in 2012.
She graduated from Sri Sathya Sai Institute of Higher Learning, in 2009 with a B.Sc. (Hons.) in Biosciences where she also pursued her masters degree in the same subject. She pursued her masters in Biosciences from the same institute. She then SSSIHL as a teacher in 2011.
Currently, she is working on Bioactive and medicinal properties of selected spice plants, for her doctoral research programme. She is hardworking and a highly motivated researcher in the field of assessing the bioactive principles and medicinal properties of plant compounds.
Molecular Developmental Biology, Environmental Biotechnology, Conservation biology, Plant Taxonomy, Anatomy, Embryology, Algae, Fungi, Bryophyta, Pteridophyta, Gymnosperms
Inflammation, Extraction, isolation and characterisation of secondary metabolites from medicinal plants, Reactive oxygen species, Cancer cell culture, Culturing of Drosophila