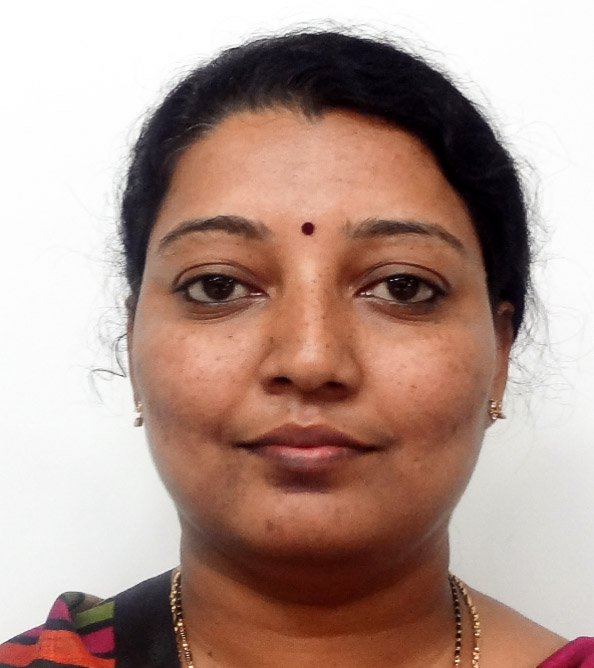 Designation
Associate Professor
Qualifications
M.Sc., B.Ed., M.Phil., Ph.D.
Email
Professional Pages
Dr. Prathibha has nearly fifteen years of experience in teaching. In addition to full-time teaching, she is actively involved in interdisciplinary research that includes fabrication of nanomaterials with highly controlled shapes and orientations, surface engineering, surface chemistry, biomaterials and Adsorption studies for environmental remediation.
She graduated from Sri Sathya Sai Institute of Higher Learning with a B.Sc. (Hons) in Physics, in the year 2001. She then pursued her masters in Physics and Master of Philosophy. She also holds a Bachelor's degree in education from SSSIHL.
Dr Prathibha began her teaching career in Physics in the year 2004 as a junior Lecturer in physics. In 2007, she joined the Dept. of Physics, Sri Sathya Sai Institute of Higher Learning as a faculty member, where she also pursued her Doctoral research work and received her Ph.D. degree for studies on engineered nanomaterials for enhanced fluoride adsorption in the year 2017. She is the recipient of Kurita Water and Environment Foundation, Japan, Research award for the year 2018 and also a lifetime member of Sakura Science Club, Japan.
Currently, she is the Associate Head, Dept. of Physics, Anantapur Campus, SSSIHL
Condensed matter Physics, Mathematical Physics, Classical Mechanics, Electromagnetic theory
Dr. Prathibha's research is aimed at developing green nanotechnology based, highly efficient and cost effective Nanoadsorbents for easy and quick removal of contaminants from drinking water which will pave a way for the design of a simple, affordable and safe water filters which can be used in various parts of India. Her Research interest fetched her several publications in refereed international journals which have been widely acclaimed.
Current Ph.D. Supervision
Miss Anjana Biswas (Materials Science: Development of nanomaterials for sensing and adsorption of contaminants from water)
Miss Dasari Swarna
Miss Sushma Tripathi
Current Research Projects
Design and Development of nanomaterial based dip sticks and tea bags for instant removal of fluoride from water
Kurita Water and Environment Foundation (KWEF) – ₹2.8 Lakhs (2019-2020)