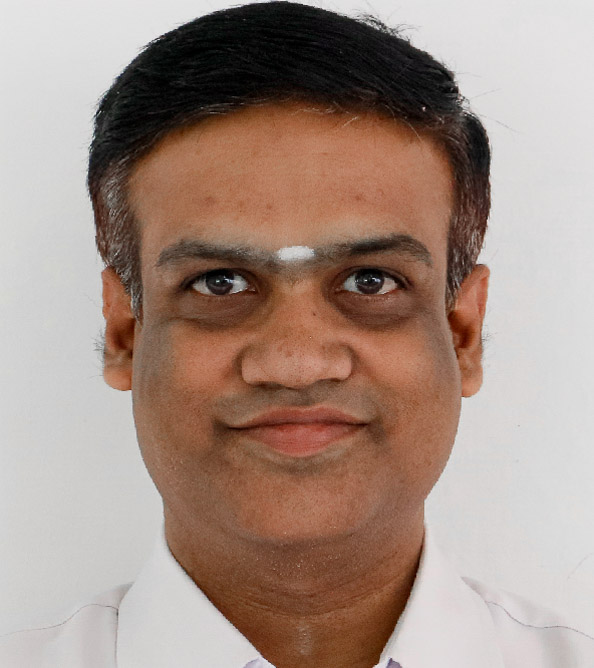 Designation
Asst. Professor (Mridangam)
Qualifications
'A' Grade Artist, Govt. of India, M.Com., M.A.
Email
Sri D Anantha Rao graduated from Andhra University, and went on to complete his post-graduation in Commerce (M.Com.) in the year 2000. He holds a Masters (M.A) degree in Mridangam from Telugu University, Hyderabad. He has been teaching Mridangam at the Dept. of Music, SSSIHL since 2002.
He holds an 'A' Grade in Mridangam, A I R, Kadapa. He was awarded the first prize at the 29th All India Competitions of Music and Dance, Navya Nataka Samithi, held at YMCA, Hyderabad in 1996. He performed Mridangam Solo, titled, Mridanga Laya Tarangani, in Nada Neeranjanam, Tirumala in 2013. He accompanied Smt. Dwaram Lakshmi (vocalist) at the National Program of Doordarshan, Hyderabad in 2015.
Carnatic Mridangam (Theory and Practicals)