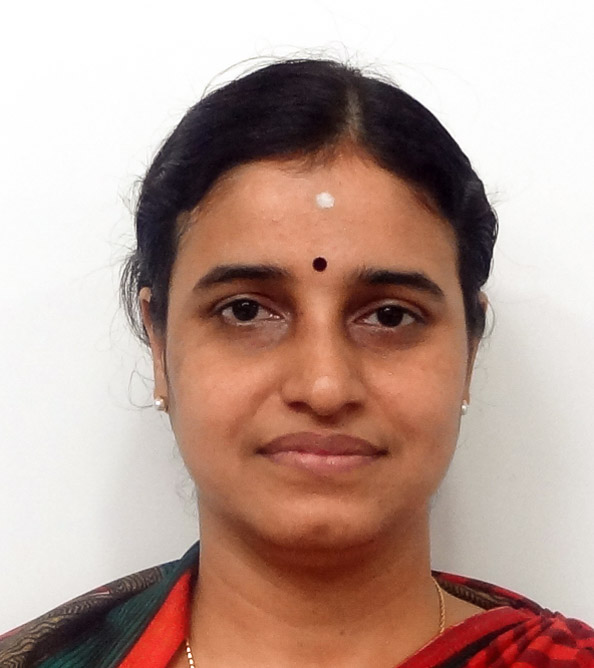 Prof. Deepa Seetharaman graduated from Sri Sathya Sai Institute of Higher Learning with a B.Sc. (Hons.) in Physics in 1997. After completing her M.Sc. in Physics from Mumbai University in 1999, with First rank, she returned to serve her Alma Mater as a Lecturer in Physics in the same year. She qualified in the UGC-CSIR NET examination for Junior Research Fellowship in the year 2000. She completed her Ph.D. research in the area of Nuclear Electron-Gamma Spectroscopy in 2010 from SSSIHL.
In addition to her teaching duties at the Institute, she has been pursuing research for the last twelve years. Although she started her research career in the area of Nuclear Structure and Decay, she is also currently working on Nanomaterials – specifically the synthesis of nanocrystalline ferrites for various applications.
Optics, Electronics, Classical Mechanics, Mathematical Physics, Thermal and Statistical Physics
Synthesis of novel inorganic nanomaterials for various applications like energy storage (solar cells, batteries and super-capacitors) and electromagnetic interference shielding
Her current areas of research include Nuclear Spectroscopy, Nuclear structure, Nuclear materials, Multi-ferroic materials, and Nanomaterials and composites for magnetic, magneto-dielectric, energy storage and EMI shielding.
Current Ph.D. Supervision
Miss Susshma N (Nuclear Physics)
Miss Priyanka Verma (Material Science)
Miss Sushmita Chettri (Biomaterials)
Current Research Projects
Experimental Investigations on the level structures of doubly odd Ta isotopes
UGC-DAE CSR Kolkata – ₹6.8 Lakhs (2019-2020)