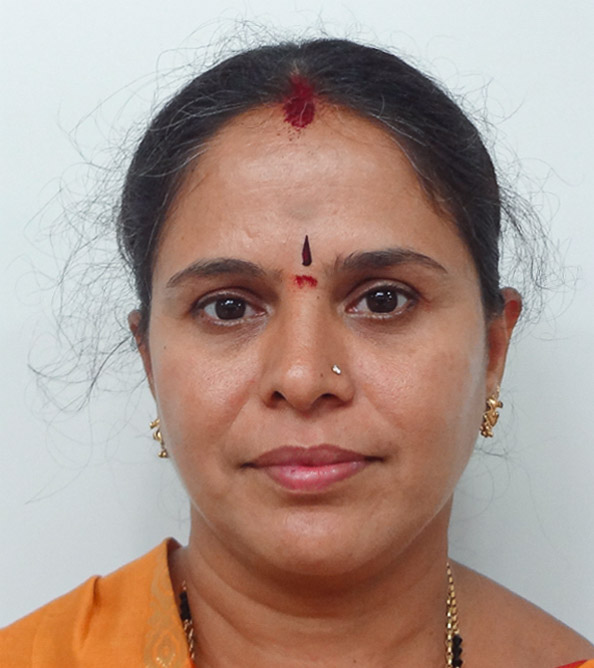 Department
Management & Commerce
Designation
Associate Professor
Qualifications
PGDCA, M.B.A, M.Phil., Ph.D.
Email
Professional Pages
Dr. G Padmavathy's areas of interest include Human resource Management, Organisation Development and Change. At SSSIHL, she teaches Human Resource Management, Talent Management and Organisational Development.
She completed her B.Sc. (Agri) from Tamil Nadu Agriculture University, Coimbatore in 1998 and an MBA (with Specialisation in Human Resource Management) from IGNOU, New Delhi. She then got her M.Phil. (with Specialisation in Marketing Management) and Doctoral Degree in Management from Periyar University, Salem, Tamil Nadu. She is also UGC-NET qualified in Management.
Prior to joining Sri Sathya Sai Institute of Higher Learning in June 2014, she worked as an Asst. Professor at the Dept. of Management Studies, VIMS, Salem, Tamil Nadu from June 2005 to May 2014.
She is currently the Associate Head, Department of Management & Commerce, Anantapur campus, SSSIHL.
Human Resource Management, Management of Quality, Organisation Development and Transformation
Workplace Ethics, Digitalisation of Human Resource functions, Organisational change, Green Human Resource Management.