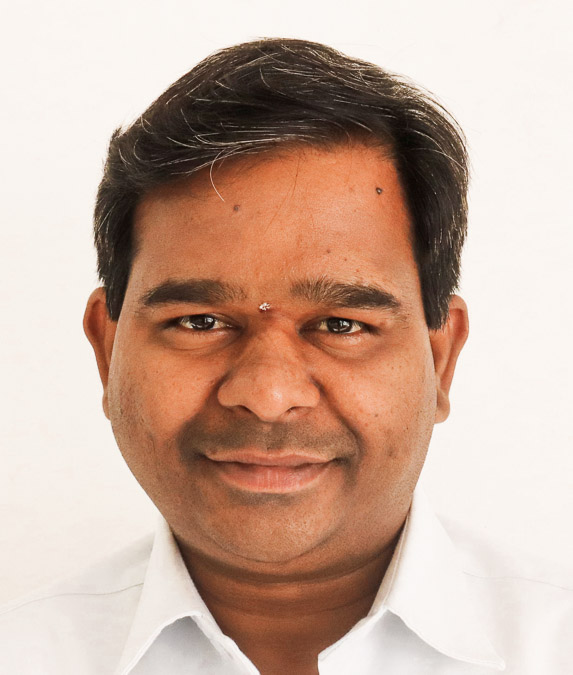 Designation
Associate Professor & Head
Email
Professional Pages
Dr. G Raghavender Raju is an expert in the areas of International Economics and Finance. His expertise in the field is reflected in over the numerous publications spread across in modelling different aspects of the external sector. He is actively involved in research work apart from his full-time teaching duties.
He pursued both his undergraduate and masters in Economics and then went on to complete his Doctorate degree at Sri Sathya Sai Institute of Higher Learning. After his masters in Economics, he cleared the UGC-NET and joined Sri Sathya Sai Institute of Higher Learning as a Lecturer in 2003.
Dr. Raju has guided over 50 dissertations at the Departments of Economics as well as Management & Commerce. He has published a book, about ten chapters in edited volumes, around 36 research papers in refereed national and international journals and presented over 50 papers in national and international conferences. He is invited as a Resource Person of Econometrics at various Universities in India.
Currently, he is the Head, Dept. of Humanities & Social Sciences, SSSIHL.
International Economics and Finance, Macroeconomics, Monetary Theory and Policy
Analysing India's Macroeconomic Behaviour and Econometric Modelling of Major Aggregates, India's External Sector Modelling, India's Monetary Policy Modelling, Applied Econometrics
His research expertise has led him to get a research project entitled, A Structural Model of the Current Account of India's Balance of Payments Under the New Economic Policy Regime, from ICSSR, New Delhi, Under the IMPRESS Scheme.
Current Ph.D. Supervision
Sri Suresh Kumar Dahal (Exchange rates, International Economics)
Sri Dharmendra Kalita
Sri Sai Prabhakar Balantrapu
Current Research Projects
A Structural Model of the Current Account of India's Balance of Payment Under the New Economic Policy Regime
Indian Council of Social Science Research (ICSSR) – ₹3 Lakhs (Jul 2019 – Jan 2021)