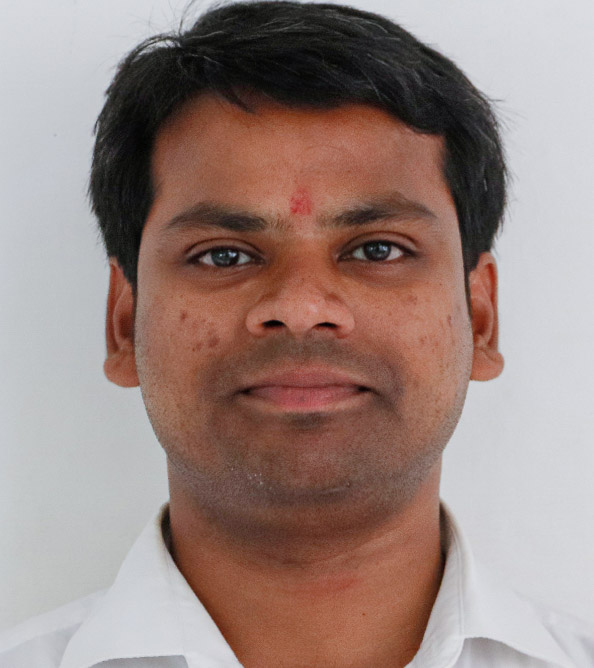 Designation
Asst. Professor
Email
Professional Pages
Dr. Gadige Paramesh graduated from Silver Jubilee College (S K University), Kurnool, Andhra Pradesh in 2006 with a B.Sc. in Mathematics, Physics Computers Science. He pursued his M.Sc. in Physics from Sri Venkateswara University, Tirupati, Andhra Pradesh (2006-2008) and went on to get his Ph.D. in Materials Science from Indian Institute of Science, Bangalore in 2013. He has done his postdoctoral research in CEA Saclay, France and Raman Research Institute, Bangalore.
Condensed Matter Physics, Modern Physics, Materials Science
Functional Glasses, Glass-Ceramics, Functional Soft Materials, Complex Fluids and their Dynamics, Nonlinear Dielectric and Rheological Responses.
Current Ph.D. Supervision

Sri Appikonda Upesh Kumar (Sensor Materials)
Sri Tanay Saha (Sensor Materials)
Current Research Projects
Fabrication of glass- ceramics comprising of semi conducting metal oxide crystallites at different length scales and study their gas sensing characteristics
UGC-BSR Startup – ₹10 Lakhs (2019-2022)
Gamma-Ray and Ion Beam Irradiation Studies on Lead-Free Piezoelectric Ceramics and their Polymer Composites
UGC-DAE-CSR Kolkata – ₹45,000 (2019-2020)
Understanding the jamming dynamics and nonlinear viscoelasticity of non-equilibrium viscous liquids with non-linear dielectric and rheo-dielectric studies
DST SERB – ₹37.1 Lakhs (2019-2020)