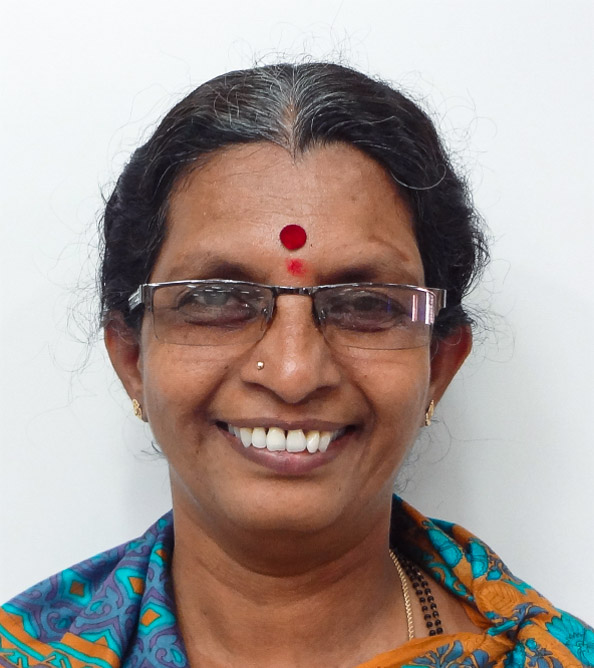 Sub-Department
Telugu Language & Literature
Designation
Professor (Hon.)
Email
Professional Pages
Prof. (Mrs.) M Praphulla is a faculty member at SSSIHL teaching Sanskrit, Telugu Language and Literature since 1996. She obtained graduate, postgraduate and Doctor of Philosophy degrees in Telugu from Sri Sathya Sai Institute of Higher Learning. She also got a postgraduate degree in Sanskrit from Sri Venkateswara University, Tirupati, Andhra Pradesh and a Doctor of Philosophy in Sanskrit from Samskritha Vidya Peetham, Tirupathi. She then got a Post Graduate Diploma in Communication and Journalism from Rachana College of Journalism in Hyderabad.
Throughout her career, in both Telugu and Sanskrit, she has presented several research papers in national and international seminars and published research papers in peer-reviewed journals. She also served as the Director, Anantapur Campus, SSSIHL.
Prof. (Mrs.) M Praphulla is currently working as Professor (Hon.) with the Department of Languages and Literature, Anantapur Campus.
Classical literature, Drama, Alankarasastra, and Grammar in Telugu and Sanskrit.
Classical Literature in Telugu and Sanskrit