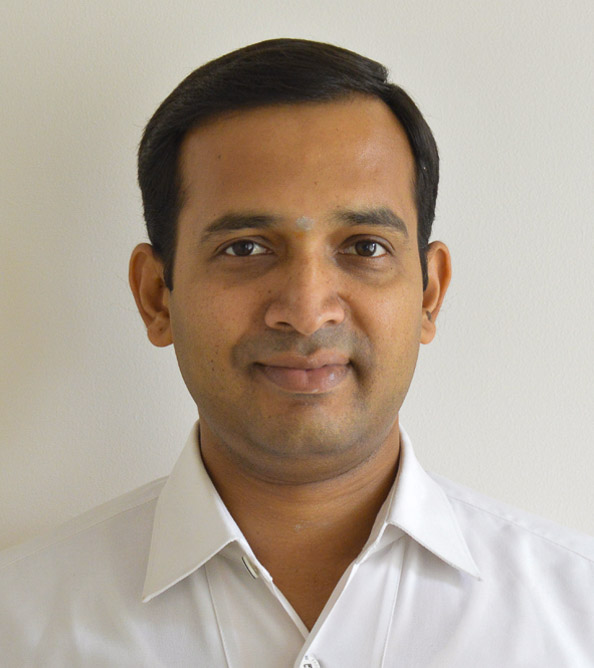 Department
Management & Commerce
Designation
Associate Professor
Qualifications
B.E. (COMP.), M.B.A., M.Phil.
Email
Professional Pages
M S Sai Vinod is UGC-NET qualified. He began his teaching career in 2011. Presently, he is also pursuing his doctoral research in the area of Corporate Environmental Responsibility at SSSIHL. In this area, he has presented his findings in three International conferences. He has two publications in National and International Journals and one book chapter. He has attended several workshops and conferences on research techniques and recent management trends like Machine Learning in institutes like IISc, IIM-A and IIM-B.
His work on the topic of Green Supply Chain won him the Gold Medal as part of his Masters of Philosophy degree in the year 2011 at SSSIHL. He obtained his MBA degree from SSSIHL in the year 2009.
Prior to that, he worked for Infosys Technologies Ltd. as a Software Engineer for two years (2005-07) in the Product Engineering Division, Bengaluru. Subsequently, he worked with latest technologies like Embedded Systems developing Automation for Testing Software. His team won the prestigious EMMY Tech Award in the year 2007, working for the client Terayon Communications Systems Inc. He qualified from Visvesvaraya Technological University with a Bachelors of Engineering (B.E) – Computer Science degree with distinction.
Marketing, Human Resources Management, Business Analytics, Business Economics
Corporate Environmental Responsibility, CSR