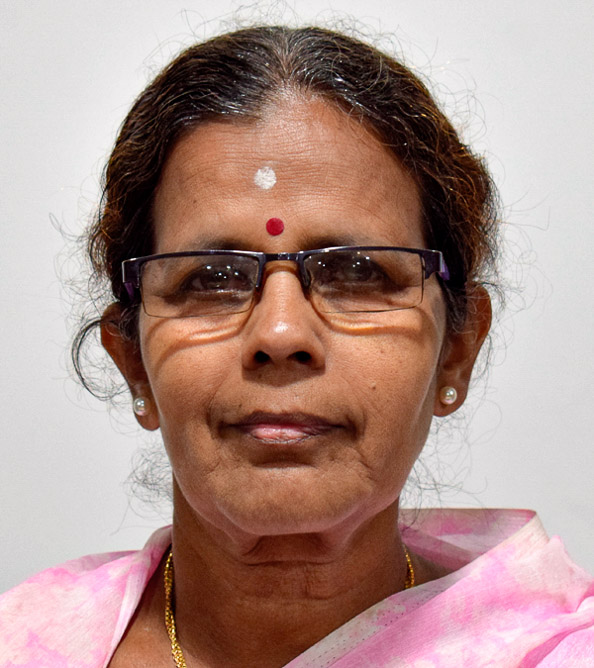 Designation
Asst. Professor (Hon.)
Email
Dr. M Venkatalakshmi completed her B.A. and M.A. from Sri Sathya Sai Institute of Higher Learning in 1984 and 1986, respectively. She pursued her M.Phil. programme at S Radha Krishna Institute of Advanced Centre for Philosophy, University of Madras in 1989 and then obtained her Ph.D. degree from Pondicherry University in 1994. The title of her M Phil dissertation is, Ontological Status of the world in Indian Philosophy with special reference to Nyaya-Vaishsika, Advaita and Madhyamika Schools of Buddhism, and her Ph.D. thesis is on Epistemology of Sri Aurobindo.
She was awarded General Fellowship by the Indian Council of Philosophical Research for a period of two years (2004 to 2006) on completion of her Post-Doctoral Research Project titled, Spirituality of Matter and materiality Spirit – Basic Principles of Eco-Philosophy.
She has attended a number of national and international conferences and published articles in reputed journals. She has been teaching Philosophy at Sri Sathya Sai Institute of Higher Learning since 2006 and also lectures on Awareness Classes (which is unique to this Institute) for both undergraduates and postgraduate students.
Indian Philosophy, General Psychology, Ethics and Logic
Vedanta, Ethics, Environmental Philosophy, Indian Philosophy