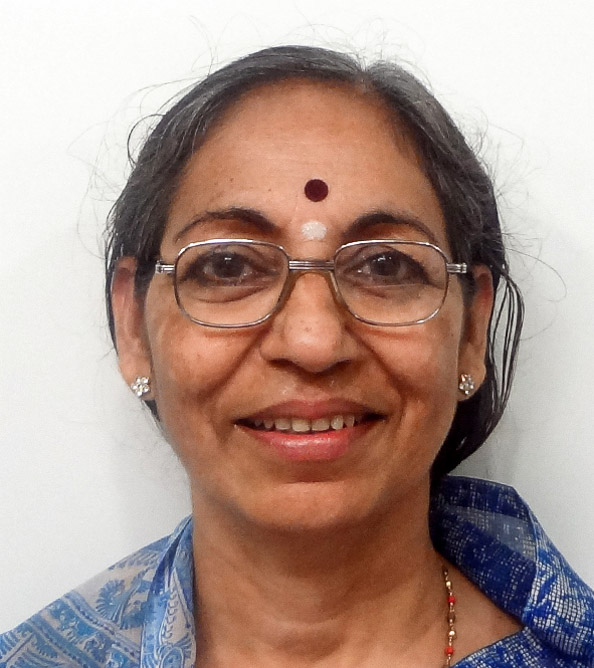 Sub-Department
History & Indian Culture
Designation
Asst. Professor (Hon.)
Email
Ms. M Vijayalakshmi, completed her M.A. in History at Andhra University in 1979 and worked as a Junior Lecturer at G B R Junior & Degree College, Andhra Pradesh from 1980 to 1990. Her nomination as a Subject Expert in History by the Board of Intermediate Education, Govt. of Andhra Pradesh (for the review of the text books of I and II Intermediate courses in the years 1989 and 1990, and prepared Manuals for the guidance of Teachers) adds credence to her proficiency as an expert in her subject area.
She joined Sri Sathya Sai Institute of Higher Learning in 1990. Whilst working here as a faculty member, she completed her M.A. in Political Science and M.Phil. in History from. Her M.Phil. thesis was Sri Sathya Sai Welfare Schemes – A paradigm Shift.
In addition to teaching, she was a reviewer of the curriculum of History & Indian Culture at SSSIHL during 2011-2012, when two new inter-disciplinary courses, Tourism Management and Principles of Archaeology, were added.
Indian History (Ancient, Medieval and Modern periods), Ancient world (Egypt, Mesopotamia and China), Ancient Greek History and Ancient Roman History, Modern World History, Tourism and Travel Management, Principles and Methods of Archaeology