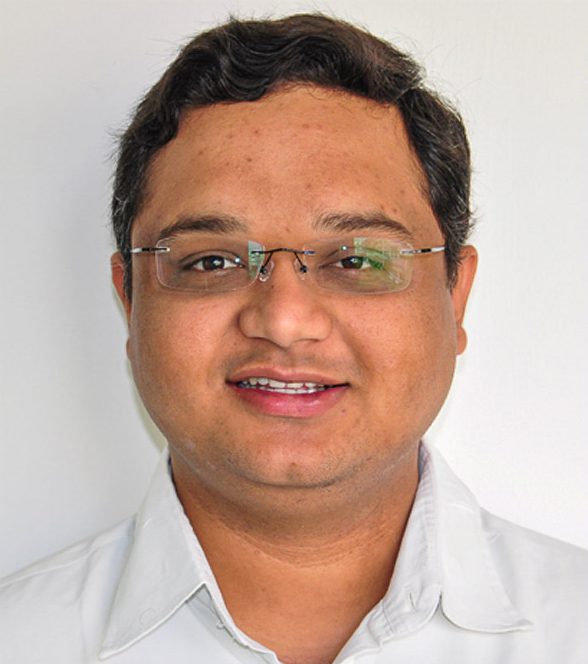 Designation
Asst. Professor
Email
Professional Pages
Dr. Murali Ravi is an expert in Medical Instrumentation and Cancer Imaging. He has made devices to image the cancer cells in an intra-operative backdrop. The key focus has been to improve the imaging capabilities of Medical Imaging Instruments while making it smaller in size to provide the ease of access to imaging at the operation theatre.
He completed his bachelors' in Electrical Engineering from Amrita University. Later pursued his masters in Applied Optics from Sri Sathya Sai Institute of Higher Learning. He completed Doctorate degree from the same University in the area of Medical Instrumentation in 2020. He is a teaching faculty in Department of Physics from 2019 onwards.
Along with teaching responsibilities, he is also actively engaged in inventing a new handheld hybrid imaging device for Sentinel Node Navigation Surgery.
Digital Signal Processing, Digital Image Processing, Algorithms and Data Structures, Socket Programming, Software Automation
Handheld Devices for Cancer Imaging, Hardware Acceleration for Medical Images, Framework for Image Reconstruction, Hybrid Imaging.
His research work led to a new finding where a semi conductor material – Cadmium Zinc Telluride – material was used to make a room temperature mobile Gamma Camera imaging system which can produce diagnostic images that are 5 times better in terms of image details and quality. He is now working on making a small handheld device for intraoperative imaging. SAI-GC is ten times cheaper than most of the devices available in the market. His work has led to filings of patents, and few more are in the works.
Current Ph.D. Supervision
Sri Sai Vignesh Baikampady
Sri Koushik V (Medical Imaging)