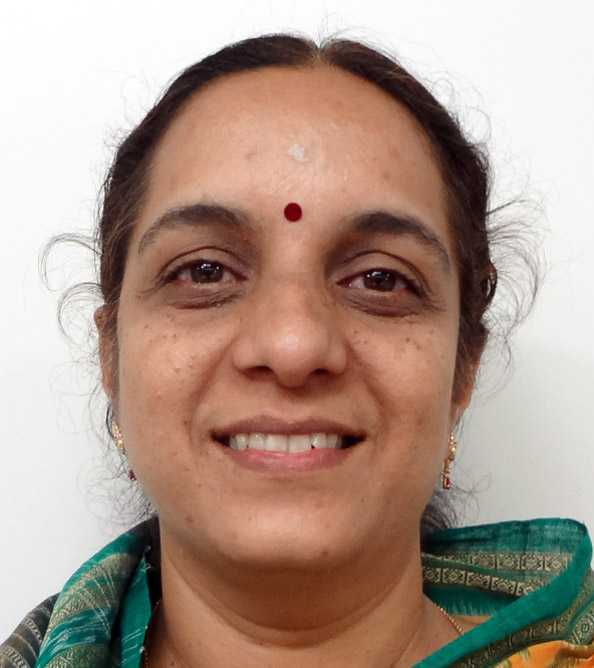 Department
Food & Nutritional Sciences
Email
Professional Pages
Prof. N Srividya is an active researcher in the field of Food Science and Nutrition, apart from her full-time teaching duties at Sri Sathya Sai Institute of Higher Learning.
She has over 25 years of teaching and research experience at SSSIHL. She has, to her credit, five Ph.D. research guidance and 33 M.Sc. projects. She has completed one research project and has two ongoing projects under various reputed national funding agencies. She was the recipient of two Gold medals for distinction in B.Sc. and M.Sc. Food Science & Nutrition from SSSIHL. She has qualified the UGC-NET Research Fellowship, India and has been the recipient of several awards for scientific oral and poster presentations in various national and international conferences and seminars.
She is also the reviewer/editorial board member for several scientific journals. She has over 50 publications in International peer reviewed journals, proceedings and chapters in books. She is currently the Director, Anantapur Campus, SSSIHL.
Public Health, Clinical and Ayurvedic Nutrition, Postharvest technology, Food Microbiology and Safety, Functional Foods and Nutraceuticals, Culinary science and Food Chemistry
Nutrient and nutraceutical profiling of indigenous and novel food crops, Food bioprocesses for addressing micronutrient malnutrition, Nutritional biology of diabetes, Therapeutic and postharvest applications of Aloe vera and chitosan biopolymers, Development of several rural and industry-based functional food technologies
Current Ph.D. Supervision
Miss Shrijana Rasaily (Therapeutic and bioactivity assessment of functional foods)
Miss Sai Sruthi Shree K K (Nutritional Profiling of Food Materials)
Miss Mounika Pandey
Current Research Projects
Antidiabetic evaluation of Indian pigmented rice varieties: A mechanistic metabolomic based approach
Indian Council of Medical Research (ICMR) – ₹24 Lakhs (2019-2022)
XRF based profiling of essential minerals in native and bio-processed pigmented rice varieties
UGC-DAE-Consortium – ₹45,000 (2019-2020)