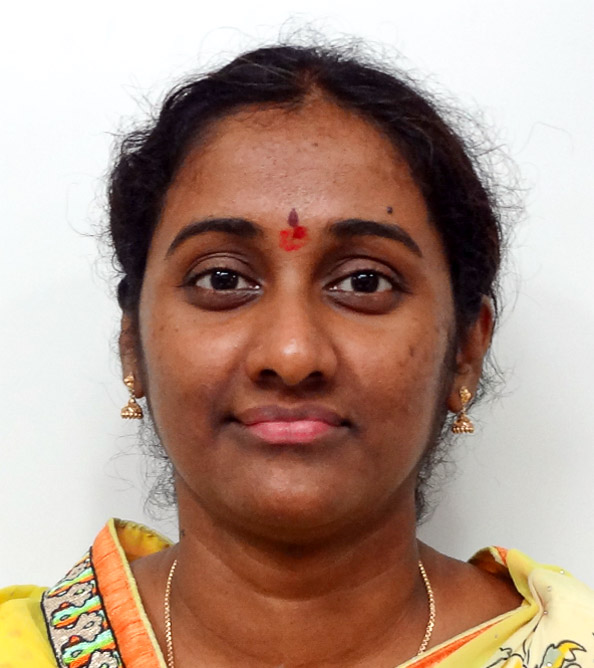 Designation
Asst. Professor
Email
Professional Pages
Dr. Pallavi C obtained her Master's degree in Botany (1999) from Osmania University, Hyderabad and went on to pursue her higher education in the United States. She accomplished her Ph.D.in Animal Physiology (2005-11), from the Dept. of Animal and Veterinary Sciences at The University of Idaho, USA. She then worked as a Post-doctoral Research Scholar (2011-14), under a world-renowned scientist in retina research, Dr. Nikolai O. Artemyev, at the Dept. of Molecular Physiology and Biophysics at The University of Iowa, USA.
Dr. Pallavi has good experience both in teaching and research fields. She joined Sri Sathya Sai Institute of Higher Learning in the year 2015.
Bioinformatics, Biostatistics, Molecular Cell Biology, Microbial Biotechnology, Mycology and Plant Pathology, Plant Physiology
The proteins involved in vision signal transduction pathway, such as PDE6, rhodopsin and Transducin, play an important role in the function and survival of rods and cones in the retina of eye. Mutations causing loss of functional proteins leads to human retinal diseases, e.g., retinitis pigmentosa and colour blindness.
Understanding the mechanism of the function of the proteins involved in vision signal transduction pathway. She has hands-on experience in several molecular biology and bioinformatics techniques and she aims to use her expertise in answering new challenges in this field.