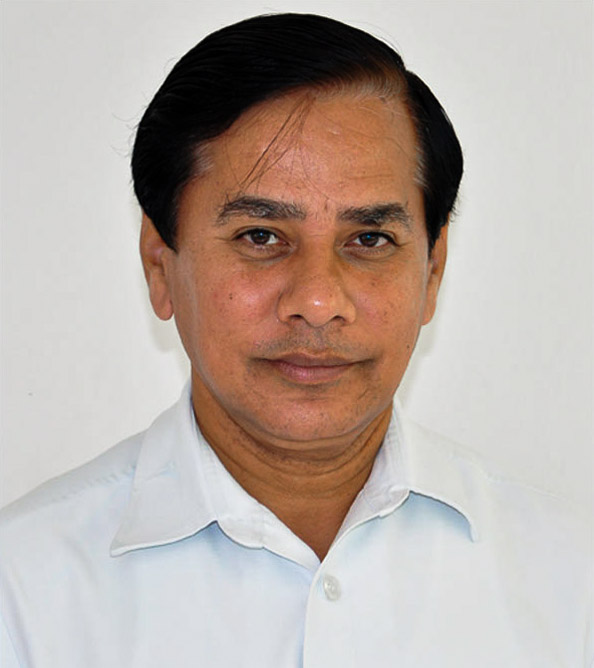 Designation
Associate Professor (Hon.)
Email
Dr. Piyush Kumar Shrivastava did his M.Phil. on the topic Manas Me Dalit Chetana (Sevak Sevya Bhav Ke Vishesh Sandarbh Me) and Doctorate on the topic, Sri Ramcharit Manas Ka Samaj Bhasha Vaigyanik Adhyayan, both under Prof. Dilip Singh, the country's renowned sociolinguist.
Dr. Piyush, after graduating from SSSIHL in 1984, worked as an administrative staff of SSSIHL, the year 2007. During this period, he also completed M.A. (Hindi) from Sri Venkateswara University in the year 2000, M.Phil. from Dakshin Bharat Hindi Prachar Sabha in 2002 and Ph.D. in 2005. He started teaching Hindi at SSSIHL in 2007.
He has Translated a book titled, Mahavakyas, by Lt. Gen. (Retd.) ans Dr. M L Chibber into Hindi, and contributed three chapters of the books and has almost twenty research publications to his name.
In addition to his teaching work, he has been able to encourage 48 students of various courses at SSSIHL and also a few staff members to do Hindi Diploma courses offered by the Central Hindi Directorate, Ministry of HRD, Govt. of India. He helps them in preparing for the course.
Hindi Language & Literature