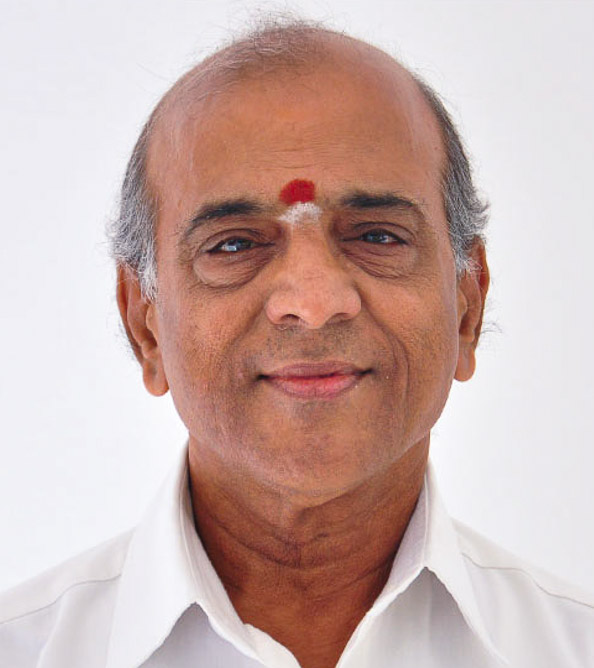 Sub-Department
Political Science
Designation
Professor (Hon.)
Email
Prof. Gangadhara Sastry has an M.A. in Political Science from Andhra University, an M.Phil. in History and Archaeology from Nagarjuna University, and a Ph.D. in Public Administration from Osmania University.
He taught Political Science at the undergraduate level from 1977-79 at Andhra Loyola College, Vijayawada before joining Sri Sathya Sai Institute of Higher Learning in 1979 as a teacher in Political Science. He continues to do that to date, as an Honorary Professor even after his retirement in 2014.
Prof. Sastry has published scores of research papers, attended several national and international conferences where he has presented papers and also delivered several lectures to postgraduate students in various areas of learning. His areas of interest include the Constitution of India, Centre State relations, Federalism, International relations, Terrorism, Foreign Policy issues, Non-Alignment, Emerging international paradigms, educational policies and issues.
Principles of Political Science, World Constitutional Systems, Principles of Public Administration, Western Political Thought, Indian Political Thought, International Relations.
Indian Constitution, federalism, administrative relations between centre and states, interstate disputers of various kinds, political parties and issues; Indian democracy and issues; electoral reforms, administrative reforms, all with reference to India; and International relations and issues; terrorism and related issues