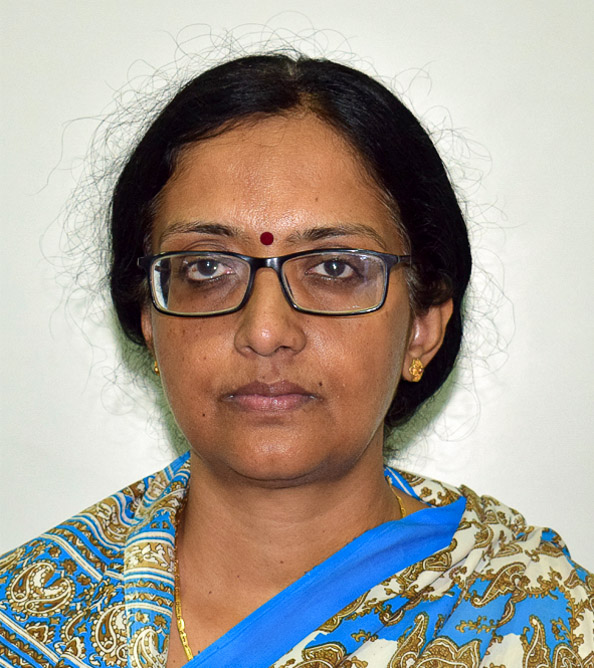 Department
English Language & Literature
Designation
Teaching Assistant
Email
Professional Pages
Lakshmi is currently engaged in completing her doctoral research in English Literature on an interdisciplinary topic that includes studies in English Poetry, process of poetry and Vedanta philosophy at the Dept. of English Language & Literature SSSIHL, where she also teaches undergraduate and postgraduate students, majoring in English Literature.
She did her B.A. and M.A. in English at SSSIHL from 1987-1992. She has a B.Ed. degree from the Govt. Training College, Thiruvananthapuram, University of Kerala, and cleared the UGC-JRF in Dec. 1993. From 1995-2000, she worked as a research assistant at the Dept. of English Language & Literature, SSSIHL.
Apart from teaching, she is an experienced writer and editor and has been associated with publishing material in the press.
Literary Criticism and Theory, Romanticism
Interdisciplinary approach to the interpretation of literary texts in English Literature especially from a Vedantic perspective, Relevance of the movement of Romanticism in a post-modern world.