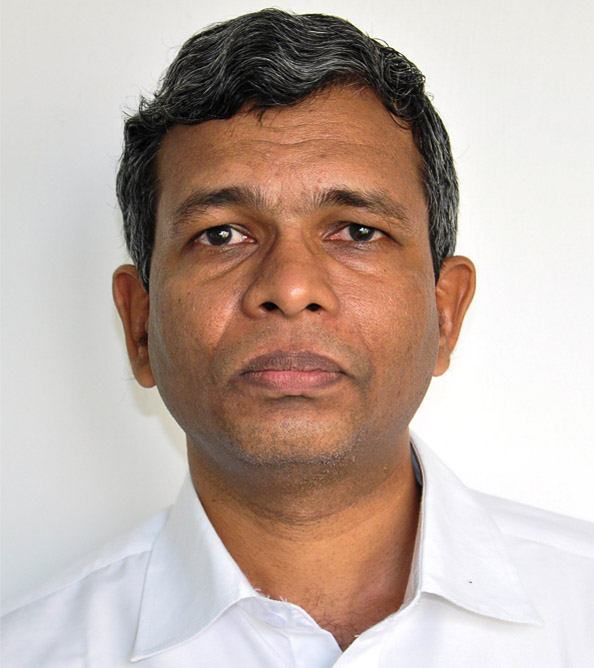 Designation
Associate Professor
Email
Dr. Shailesh Srivastava completed his B.Sc, M.Sc and Ph.D in Physics from SSSIHL, in the years 1987, 1989 and 2001 respectively. Since 1989, for more than two decades, he taught Physics at the +2 level, at the Sri Sathya Sai Higher Secondary School, inspiring many students to take up Physics for their higher studies. During this period he also taught specialized Photonics-based courses for the M.Sc. and M.Tech. students at SSSIHL. Currently he works full time at the Department of Physics, SSSIHL.
He is a recipient of the Sai Krishna Award for Excellence in Teaching, at the Sathya Sai Institute of Higher Learning, and an academic gold medalist during his undergraduate studies at SSSIHL. He is listed as an Educator in the 'Marquis Who's Who in the World'. Dr. Srivastava also takes keen interest in guiding doctoral students in his areas of interest.
Apart from his passion for teaching and research, he is also a musician and lyricist and has composed and directed music for several events at SSSIHL.
Electrodynamics, Lasers, Ultrafast Optics and Fiber Optics, Digital and Optical Communications, Computational Techniques
Fiber Optic Gyroscopes, Resonators and Sensors, Optical Coherence Tomography, Fiber Lasers and Ultrafast Optics, Nonlinear Optics
Current Ph.D. Supervision
Sri Santosh C R (Ultrafast Fiber Lasers)
Sri Prajal Chettri (Femtosecond Laser Micromachining)