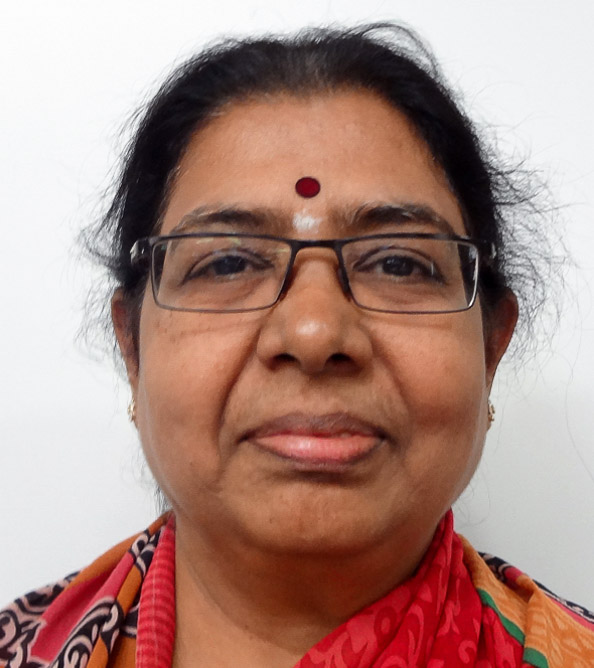 Designation
Associate Professor (Hon.)
Email
Dr. Sharada Subramaniam has focused on Western Philosophy with special reference to Existentialism. Her area of specialization is Theistic Existentialism with reference to the Danish thinker, Søren Kierkegaard. She completed her research and published many papers in this area. However, she has a working knowledge in Indian Philosophy and a comparative study of Western and Indian thinkers.
She graduated from the University of Bombay in the year 1981 with a B.A Degree. Further, she pursued her masters in Philosophy at Sri Sathya Sai Institute of Higher Learning and then went on to complete her M.Phil. and Doctorate degrees in 1989 and 1994 from Madras University and Pondicherry Central University, respectively.
She qualified for the UGC-NET for JRF and Eligibility for Lectureship in 1989. She joined Sri Sathya Sai Institute of Higher Learning as a Lecturer of Philosophy in 1993, where she is continues to teach as an Honorary Associate Professor.
Introduction to Indian & Western Philosophy, Twentieth Century Philosophy – Indian & Western, Western Logic – Formal & Symbolic, Ethics – Normative & Applied, The Philosophy of the Upanishads, Classical Texts: Indian Vendantasara of Sadananda and Western: Problems of Philosophy (by Bertrand Russell)
Existentialism, Phenomenology