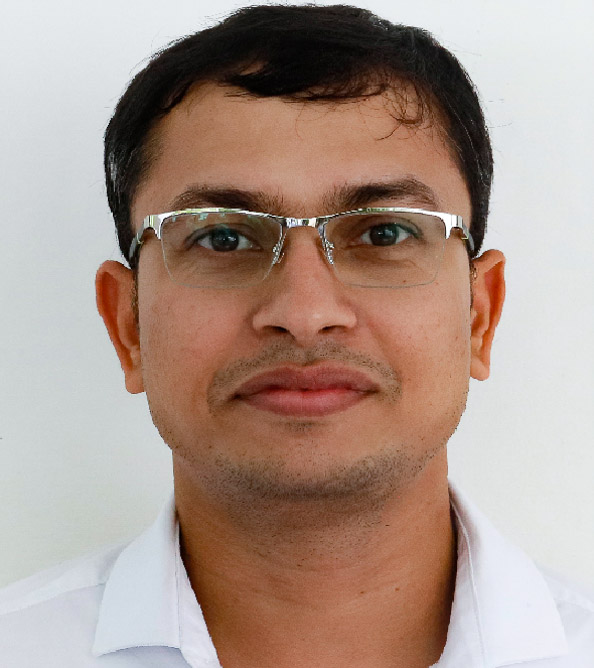 Designation
Asst. Professor
Email
Professional Pages
Dr. Swarup Kundu is an experimental materials scientist. The work done in his group is primarily experimental focusing on energy materials. The research area offers opportunities to work in materials development, characterizations and applications in electrical energy generation and storage.
He conducted his undergraduate studies (Physics) at Burdwan University, West Bengal in 2007 and then he received his postgraduate degree in Physics from the Indian Institute of Engineering Science and Technology (IIEST), Shibpur, Howrah, in 2009. He then moved to Bengaluru, where he obtained his Ph.D. in 2015 at Indian Institute of Science (IISc), under the supervision of Prof. K B R Varma. In his doctoral project, he worked on multifunctional materials (glasses, glass nanocrystal composites, and nanoceramics) for optical bandgap tuning, capacitor, ferroelectric memory, and piezo-energy harvester applications.
He worked as a research associate at MRC, IISc for few months developing lead-free piezoelectric materials for green energy harvesting applications. He was awarded the "Young Talent" postdoctoral fellowship by CAPES (Ministry of Education, Brazil) in 2015 to investigate solid-electrolytes for Li/Na ion batteries.
He pursued his postdoctoral research at the Federal University of São Carlos, São Paulo, Brazil with Prof. Ana CM Rodrigues' group. He was awarded FAPESP postdoctoral fellowship by the São Paulo research foundation in 2017. He then worked as a Post Doc at São Paulo State University (UNESP) in the group of Prof. Maria Zaghete, investigating perovskite solar cells.
He joined the Dept. of Physics, Sri Sathya Sai Institute of Higher Learning as an Assistant Professor in 2018.
Condensed Matter Physics, Optoelectronics and Sensors, Electronics/Microprocessor Laboratory
Solid electrolytes for Li/Na-ion batteries, Lead-free piezoelectric materials, Solar cells
Current Ph.D. Supervision
Sri Krisanta Rai
Sri Kiran Padhi