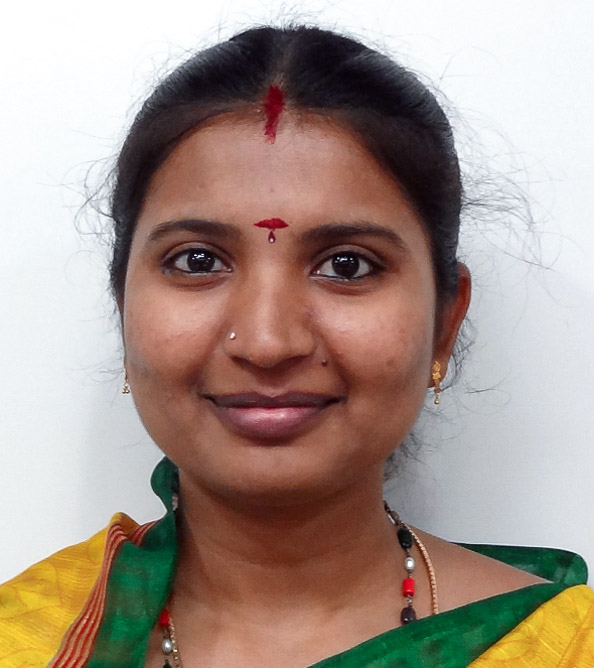 Department
Management & Commerce
Designation
Asst. Professor
Email
Professional Pages
Dr. Swetha Thiruchanuru has ten years of teaching & research experience. She joined SSSIHL in June 2014. Prior to that, she worked as a UGC-Junior Research fellow (JRF) with SKIM, SK University, Andhra Pradesh, and as an Assistant Professor with a reputed Engineering and Management Institution. She also pitched in as a resource person for various Institutions.
She received an excellent performer certificate for her MBA dissertation from Singareni Collieries Company Ltd., Ramagundam, Telangana.
Dr. Swetha strongly believes that India has great opportunities for startups and Indians are very skilled to start their venture. To enable their abilities to the fullest, the strong roots of Indian scriptures helps to stand ethically strongand well navigation and inspirationis required to reach pinnacles.
Entrepreneurship & Innovation, Business Models, Business & Managerial Communications, International Business, Foreign Trade, Organizational Behaviour
Dr. Swetha's research interests are in two partly overlapping domains: Entrepreneurship & Innovation and Spiritual Management.
In Entrepreneurship & innovation her interests are in social and rural entrepreneurship, Small business Management & Role of education institutions and promoting entrepreneurship. In Spiritual Management, she is interested in understanding the effect of spiritual and emotional quotient on performance of entrepreneurs and teams. Her research work has been published in various journals such as the IUP Journal of Entrepreneurship, Symbiosis Journal of Management Research, etc.