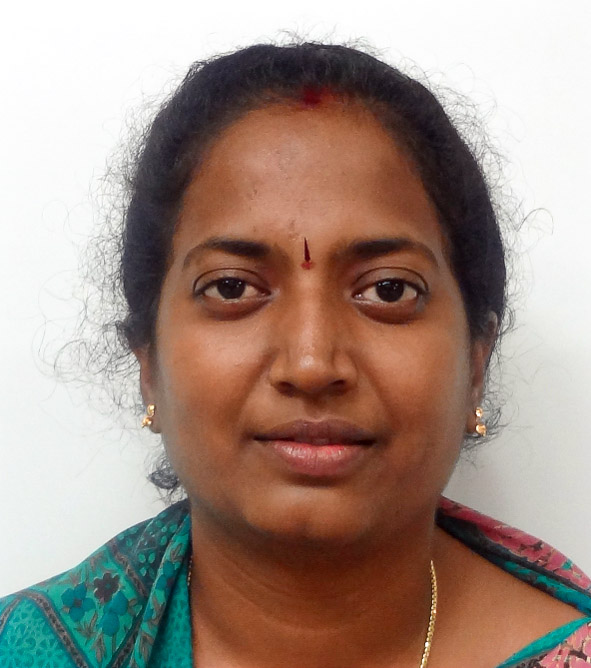 Designation
Asst. Professor
Email
Professional Pages
Dr. V Prathyusha's expertise is in Computational Chemistry. Her expertise in the field is reflected in the publications in various international journals and conferences. Apart from full-time teaching duties, she is also actively involved in research work.
She is an alumnus of Sri Sathya Sai Institute of Higher Learning with a B.Sc. (Hons.) in Chemistry. She graduated from the Institute in the year 2006. She pursued her Masters in Physical Chemistry from Sri Krishnadevaraya University from 2006 to 2008. She completed Doctoral degree in 2015 from International Institute of Information Technology, Hyderabad in Computational Natural Science as DST INSPIRE Fellow for the years 2011-14. She then joined Sri Sathya Sai Institute of Higher Learning in 2014.
Quantum Mechanics, Electronic Structure Theory, Electrochemistry, Reaction Mechanisms, Bioorganic Chemistry, Organic Spectroscopy, Solid State Chemistry, Photochemistry, Industrial Chemistry, Polymers
Computational Design of Novel materials for adsorption of heavy metals from water, Adsorption of toxic gases on the surface of ionic liquids coated on nanosurfaces, Understanding the relation between intramolecular reactivity versus conformation of the reactants involved in the reaction pathways of various natural products.
Current Ph.D. Supervision
Miss K V Seetarama Mani Chandrika (Organic Chemistry, Bioactive molecules, Molecular modelling and Drug design, Computational Chemistry)