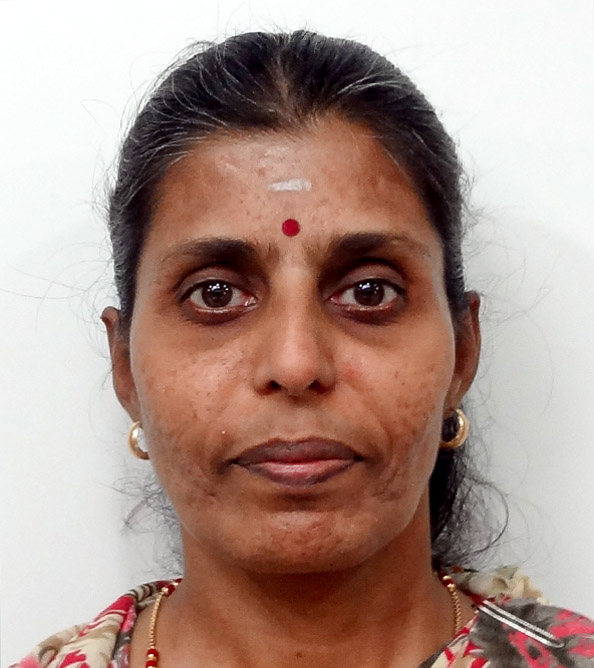 Designation
Associate Professor (Hon.)
Email
Dr. Vijeyakumary Vijayaratnam is an expert in Genetics and Molecular Biology. She graduated from Madurai Kamara University, Maduarai with a B.Sc in Zoology in 1987. She received her Master of Science in Zoology from Bharathidasan University in 1989. She pursued her Doctor of Philosophy, under the supervision of Prof. Ann Rose at the Dept. of Medical Genetics, at the University of British Columbia, Vancouver, Canada and received her Ph.D. degree in Genetics in the year 2000. Her Ph.D. work was focused on characterizing REC-1, which is essential for determining the cross over distribution during meiosis in Caenorhabdities elegans.
She also completed a Diploma in Education in Human Values (EHV) from the International Institute for Sri Sathya Sai Education in Human Values, headed by Dr. Art. Ong Jumsai, Thailand, in 2001.
She obtained her post-doctoral training under the supervision of Prof. Mei Zhen at Samuel Lunenfeld Research Institute, Mount Sinai Hospital Toronto, Canada. During this period she has contributed to the understanding the role of SYD-9 in synaptic transmission in C. elegans.
Due to her keen interest in values-based education, she joined Sri Sathya Sai Institute of Higher learning, in June 2004.
Genetics, Molecular Biology