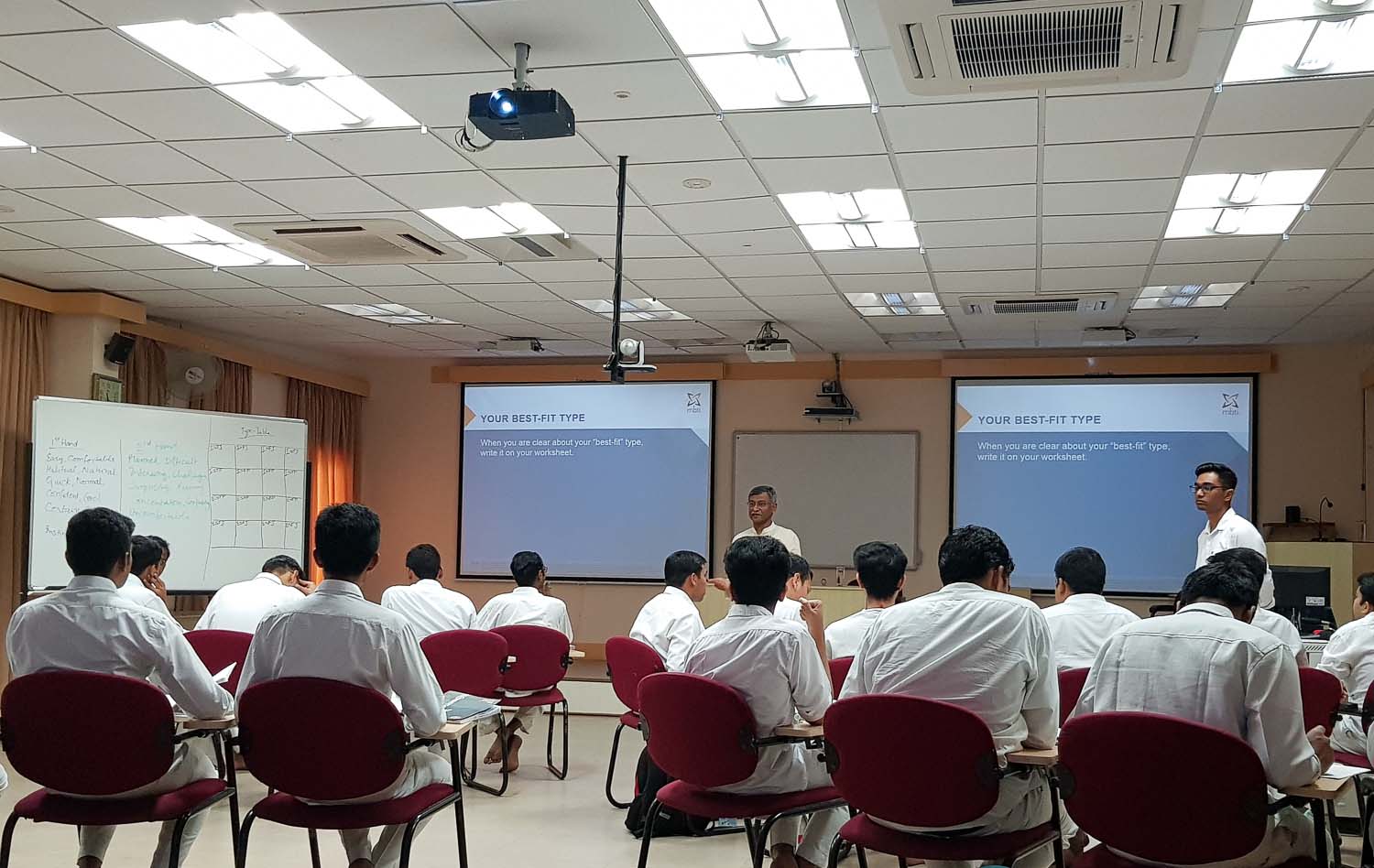 Getting Ready for Professional Life in Organisations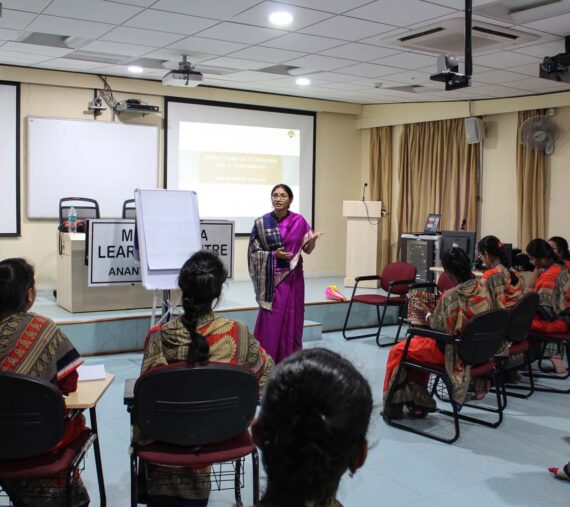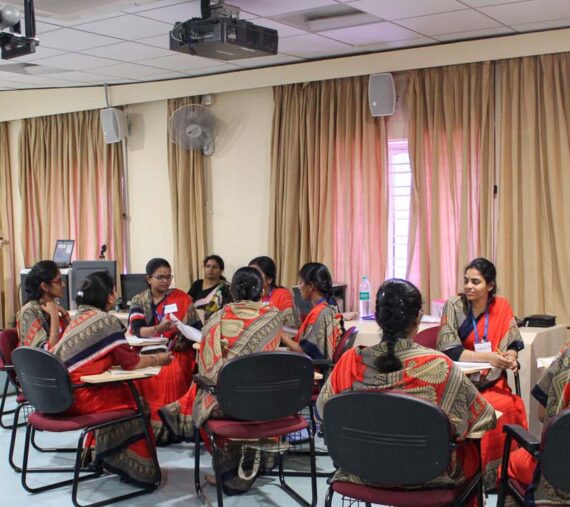 Getting Ready for Professional Life in Organisations
In late January 2020, Anahat Organisation Development Consultancy Pvt. Ltd. conducted a workshop for the students of the final year M.B.A. programme (separate sessions for women and men students) to help them recognize the options they have in their work lives and then guide them make the right choice.
The expert trainers, Sri C S Mahesh and Ms. Janaki Venkat, Founders of Anahat, and Ms. Sivakami Suryanarayan, Principal Secretary of Anahat, made all students take the internationally recognized Myers Briggs Type Indicator (MBTI), a psychometric test that helps identify types of personalities and find ways to use personality differences constructively to improve personal effectiveness, team performance and manage work relationships better.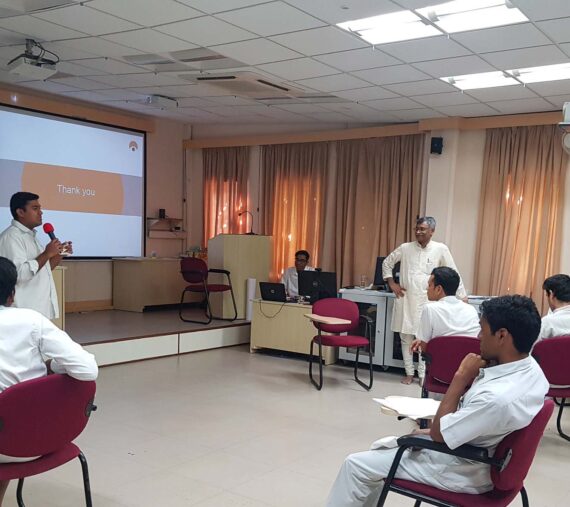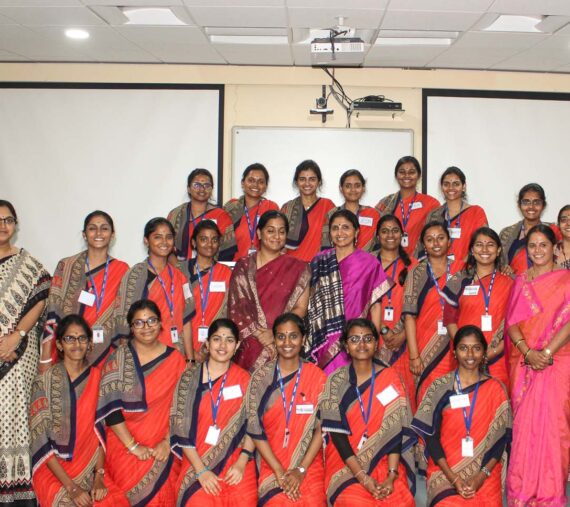 Students learnt a lot about their own personalities and strengths, and how to confidently use that knowledge to develop a career profile that matches their personality and interest.
The trainers concluded by making the students realize the importance of developing abilities in their non-preferred areas while maintaining their own preferred state. This helps in respecting the contribution of team members and considering their opinions with an understanding that each personality is valuable.
#SSSIHLManagementCommerce #SSSIHL
---
Related Posts