Dr. S Panchanathan to be the Director of the National Science Foundation
Dr. S "Panch" Panchanathan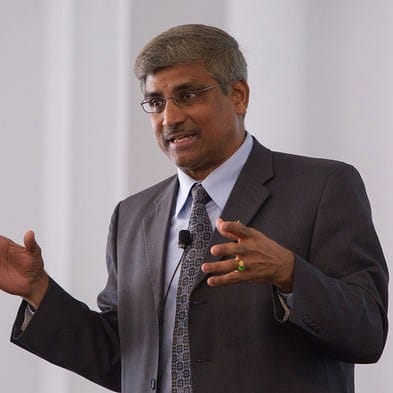 Dr. S Panchanathan, a devotee of Bhagawan Sri Sathya Sai Baba and Adjunct Faculty, Dept. of Mathematics & Computer Science, SSSIHL has been nominated as the next President of The National Science Foundation (NSF), USA by President Trump.
Dr. S Panchanathan (or "Panch") currently serves as the Executive Vice President and the Chief Research and Innovation Officer at Arizona State University (ASU).
The NSF is an independent federal agency created by Congress in 1950 "to promote the progress of science; to advance the national health, prosperity, and welfare; to secure the national defence…" It has a directive to fund (with a budget of approximately US$ 8 Billion) almost a quarter of all federally supported basic research conducted by the United States' colleges and universities in fields such as Mathematics, Computer Science, Economics, and the Social Sciences.
"For five years, Panchanathan has been a bold, energizing presence on the National Science Board and he was a leader in every sense of the word in the research community prior to that," said NSF Director France Córdova in a statement. "Panch has the character and knowledge that make him an ideal fit for the job."
"He is the best kind of disruptor, one who understands that the best way to predict the future is to invent it," said Diane Souvaine, chair of the National Science Board in Alexandria, Virginia, in a statement.
https://www.whitehouse.gov/…/president-donald-j-trump-anno…/
---
Related Posts