Center for Computational Science & Molecular Modeling Simulation
COSMOS Lab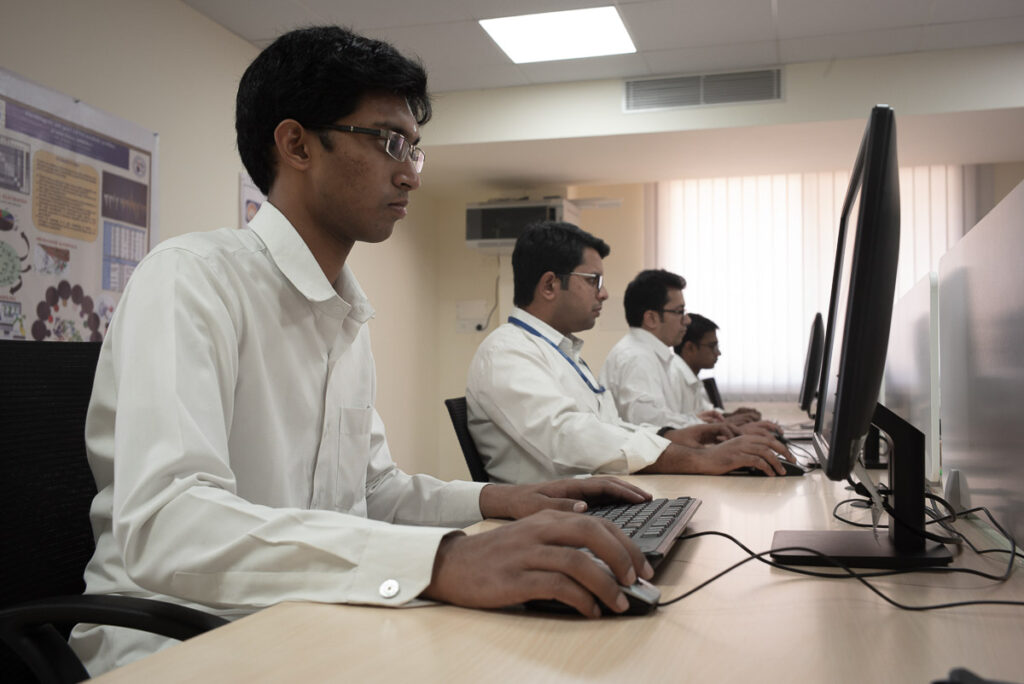 The Computational science lab at CRIF, SSSIHL, broadly explores, the 3 facets: Medicine, Materials and Energy using Molecular Docking, Molecular Dynamics, Metabolomics, ab initio DFT studies, and QM-MM simulations.
Computer Aided Drug Design (CADD)
Functions as the symbiotic prosthetic for interdepartmental research.
Multi-functional Material Design (MMD)
Innovative economic strategies in the design of multi-functional materials.
Clean Energy Design (CED)
Computational support in the intuitive rationale for the design of energy devices/fuels.
Software Used
Molecular Docking: MOE, Autodock-Vina, Gold, Schrodinger
DFT studies: Gaussian 09, TurboMole
QSAR: Sybyl
Material Design: CHARMM, Material Studio, Quantum espresso
Molecular Dynamics: Gamess, Gromacs, AMBER
Computational Materials Science
Computational prowess, using ab-initio (first principles) codes like WIEN2k and QUANTUM ESPRESSO to gain insights into various functional materials has been developed. The codes based on Molecular dynamics like LAMMPS to get thermal and mechanical properties of materials are being used. The structures of any functional materials can be studied using VESTA software, which enables theoretical prediction of XRD pattern and electron densities of the systems. Electronic structures and Fermi surfaces to comprehend the electronic properties of the system and to gain a vital insight into any other interesting properties of materials are being extensively studied. The electrical and phonon transport properties are probed using BoltzTraP and LanTraP software.