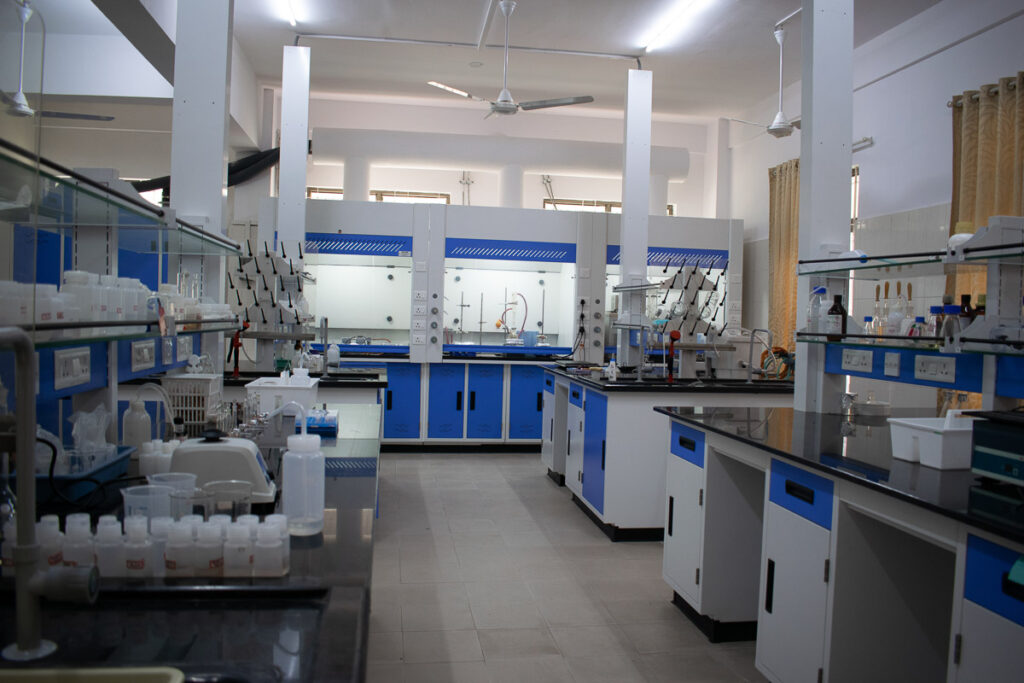 This laboratory has world-class work benches. The fume cupboards are equipped with vacuum as well as inert gas facilities.
All operations required in synthetic experiments can be carried out. These include reactions at both low and high temperatures, reactions in inert gas atmosphere, low pressure distillation, etc.
This laboratory is also useful in carrying out chromatographic experiments for the separation of compounds. It is equipped to synthesise functional materials (organic and inorganic) at different length scales (including nanometers to micrometer sized crystallites) using a variety of synthetic routes.