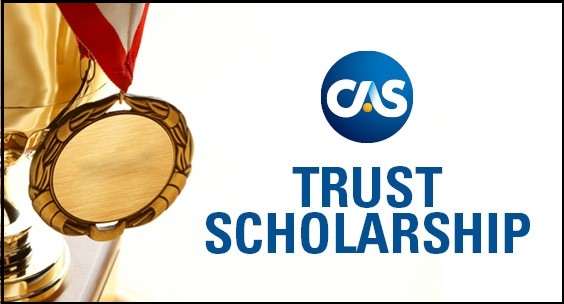 Congratulations to Mr. Sankar Krishna for receiving the 2021 CAS Trust Scholarship award!
Mr. Sankar Krishna has two actuarial papers to his credit from IFoA, UK. He wrote his third year BSc (Hons) Mathematics exams and will be pursuing MSc Maths (Actuarial stream) with focus on Property & Casualty risks. He spent the summer of 2020 interning at Tech Actuarial, focusing on claims analytics and pricing tool for group insurance products. He participated in the CAS Independent Summer Program and Actuarial Data Science workshop at the University. He is a theatre and cricket enthusiast, and plays the Trombone in the University Brass Band.
We wish him good luck in continuing actuarial education at SSSIHL.
ABOUT CAS
The Casualty Actuarial Society (CAS) is a leading international organization for credentialing and professional education. Founded in 1914, the CAS is the world's only actuarial organization focused exclusively on property and casualty risks and serves over 9,100 members worldwide. CAS members are experts in property and casualty insurance, reinsurance, finance, risk management, and enterprise risk management. Professionals educated by the CAS empower business and government to make well-informed strategic, financial and operational decisions.
CAS TRUST SCHOLARSHIP PROGRAM
The objective of the scholarship is to further students' interest in the property/casualty actuarial profession and to encourage the pursuit of the CAS designations.
Scholarships are awarded on the basis of individual merit. The CAS Trust Scholarship Program will award up to eight scholarships to deserving students for the 2021-2022 academic year. Scholarships will range from $2,500 (4 Awards) to $5,000 (4 Awards).