Azadi Ki Amrit Mahotsav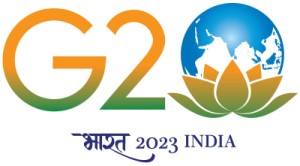 15 August 2023 marks the 77th Independence Day of free India. It also marked the celebration of 76 glorious years of freedom. Reminiscing the struggle and sacrifices made by Mother India's brave and noble children, the students and staff of Sri Sathya Sai Institute of Higher Learning celebrated this momentous day with great pride in our hearts, across all four campuses. Here is a detailed report on the celebrations including the activities conducted by the students to commemorate all AKAM campaigns like Partition Horrors Remembrance Day, Meri Maati Mera Desh, and Har Ghar Tiranga.
The students and staff of the Prasanthi Nilayam campus assembled at the Institute to celebrate the 77th Independence Day. At 8 a.m., the Director of the Campus Dr. R Raghunatha Sarma hoisted the national flag. The staff and students with great pride and joy saluted the flag, which was followed by the National Anthem. The Director then spoke on why the day was essential to remember the sacrifice, to review the readiness, to assess the progress, and to commit ourselves to building a strong nation. Remembering the great martyrs and their sacrifices, he said that the 13,500 martyrs recorded in the 5 volumes of the Dictionary of Martyrs are just a fraction of the men who sacrificed their lives for the country.
He reminded those assembled that freedom is at the cost of continuous vigilance and readiness and urged that we stay vigilant for seemingly non-violent wars in today's modern world, like cyber-attacks, disinformation, and economic coercion, waged silently that have enormous ramifications on the country's security and economy. He spoke on the immense progress made by our country on the path to becoming a fully developed nation soon.
Explaining the true meaning of the word 'Swantantra', he spoke about how Bhagawan during his interactions with students warned on how lack of unity could undo all the sacrifices and lead to us being enslaved again. He quoted Swami saying "Purity leads to true unity, and Unity leads to divinity".
His speech was followed by a melodious patriotic song presented by the Music College students, that filled the air with nationalistic fervor and pride.