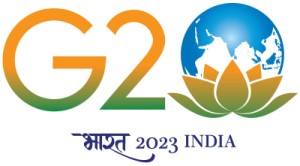 The "National Conference on Recent Trends in Mathematical Biology – Theory, Methods, and Applications" was organized by the Department of Mathematics and Computer Science (DMACS) of Sri Sathya Sai Institute of Higher Learning (SSSIHL), A. P. India from July 20-22, 2023 at the Prasanthi Nilayam Campus, and was supported by DST SERB, India.
The conference saw scientists, researchers, academicians, and students from over 70 institutions across India, from diverse disciplines, converge and exchange cutting-edge insights, advancements, and applications in the rapidly evolving field of mathematical biology. The conference emphasized interdisciplinary collaboration and the integration of mathematical modeling with biological sciences to address real-world challenges in healthcare, environmental sustainability, and biological systems understanding. Attendees explored innovative theoretical frameworks and methodologies, fostering new research opportunities at the intersection of mathematics and biology.
We are grateful to all the guest speakers for making the conference a great success:
Prof. Arni S R Srinivasa Rao, Professor and Director of the Laboratory for Theory and Mathematical Modelling, Medical College of Georgia, USA
Prof. B V Ratish Kumar, Professor, Department of Mathematics and Statistics, IIT Kanpur
Dr. Prashant Kumar Srivastava, Associate Professor and Head, the Department of Mathematics, IIT Patna
Dr. Ritesh Kumar Dubey, Research Associate Professor Department of Mathematics, SRMIST, Chennai
Dr. S RV Prasad Bhuvanagiri, Associate Professor, Department of Mathematics, School of Advanced Sciences, VIT Vellore
Dr. Nitu Kumari, an Associate Professor of Applied Mathematics, IIT Mandi
Dr. Jai Prakash Tripathi, Assistant Professor, Department of Mathematics, Central University of Rajasthan
Dr. Bapan Ghosh, Assistant Professor, IIT lndore
Dr. P. Muthu, Associate Professor, Department of Mathematics, NIT Warangal
Prof. Mini Ghosh, Professor at the School of Advanced Sciences at the Vellore Institute of Technology, Chennai Campus
Prof. Sandip Banerjee, Professor, Department of Mathematics, IIT Roorkee
Dr. Mohit Kumar Jolly, Assistant Professor from Centre for BioSystems Science and Engineering (BSSE), IISc Bangalore
Best Research Paper Awards: The conference also saw several participants presenting their research papers. The selection was based on the problem's relevance in the current world scenario, delivery efficiency of the person, clarity of thoughts on their topic, presentation skills, and overall audience appeal. The jury consisted of Dr. P Muthu (NIT Warangal), Dr. B S R V Prasad (VIT Vellore), and Dr. BVK Bhardwaj (SSSIHL). The following were the winners of this competition:
1st prize -Mr. Ritwik Chandra Pandey, SSSIHL
2nd prize- Mr. Viney Kumar, Shiv Nadar Institute of Eminence
3rd prize – Ms. Priyanka N C, NIT, Tiruchirappalli
The event helped harness the power of mathematics and its applications in biology, furthering our understanding of living systems and opening new horizons for addressing critical societal challenges.
View Detailed Report.
View Photos.
View Book of Abstracts: https://www.sssihl.edu.in/wp-content/uploads/2023/07/NCRTMBTMA-Book-of-Abstracts.pdf
View Schedule https://www.sssihl.edu.in/wp-content/uploads/2023/07/NCRTMBTMA-Schedule-Final.pdf
View Recording:
Day 1- Morning: https://www.youtube.com/live/aAgZCY-mzk0?si=YS4NuADP-jR4wqvc
Day 1- Afternoon: https://www.youtube.com/live/T4b7qpd2HV4?si=mLZgTHptkkPYfmtd
Day 2- Morning: https://www.youtube.com/live/C31Q2di3G5w?si=8Mx3xoGM71k_iSte
Day 2- Afternoon: https://www.youtube.com/live/WKAIM9JXi1c?si=4hX1dgG6HP9oUIq4
Day 3: https://www.youtube.com/live/fuwXPX8k7BE?si=gDPpW7WKJaFO7xLe