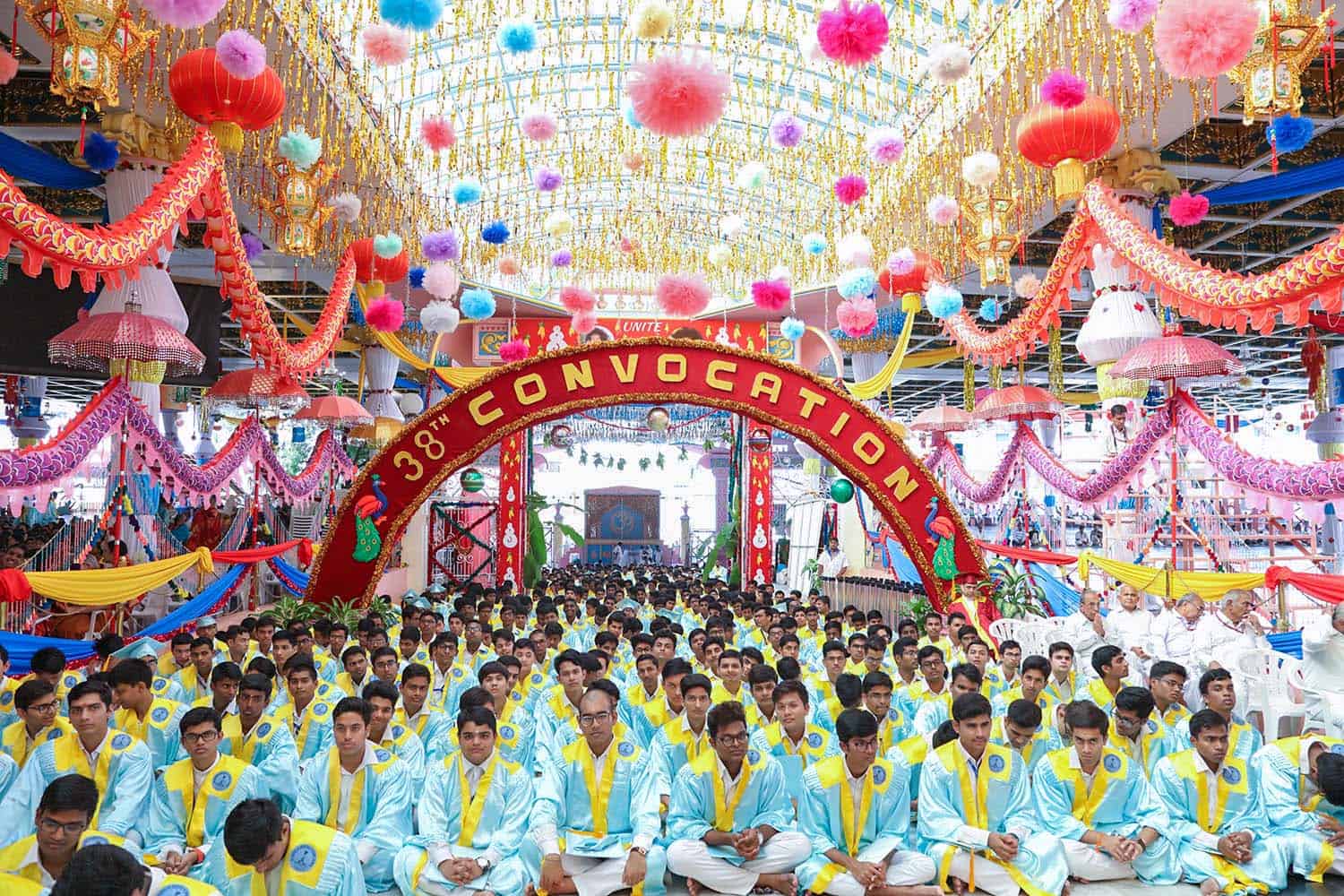 SSSIHL Annual Convocation – 2019
I hereby solemnly declare and promise that, I will in my daily life and conversation, and in thought, word and deed, conduct myself as befits a member of the Sri Sathya Sai Institute of Higher Learning. I will to the utmost of my capacity and opportunity, support the cause of sound learning, humanity, morality and spirituality. As far as lies in me, I shall uphold and advance the social and indeed all round welfare of my countrymen and fellowmen.
---
Convocation Oath
Sri Sathya Sai Institute of Higher Learning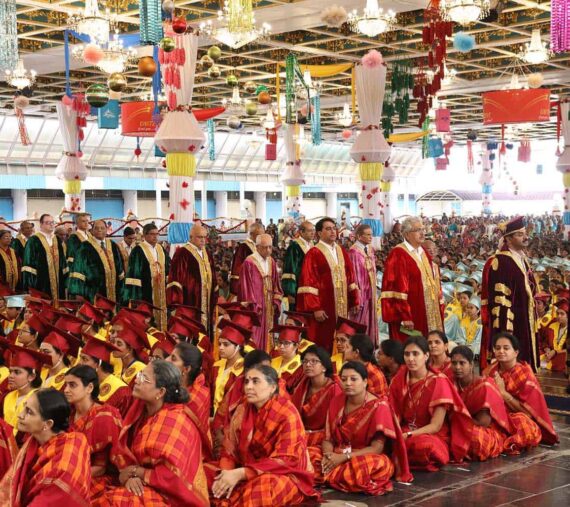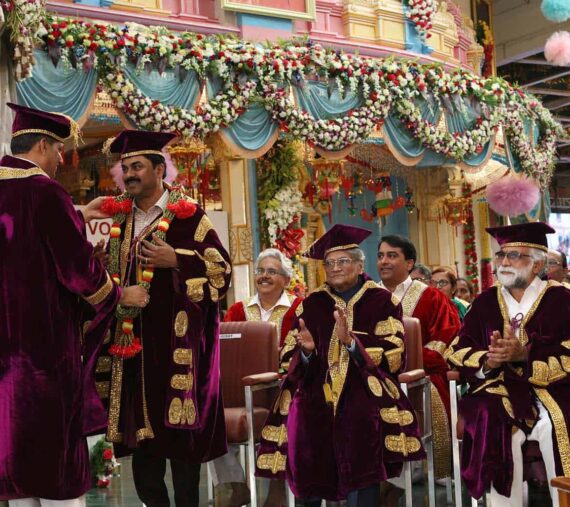 Sri Sathya Sai Institute of Higher Learning (SSSIHL) (Deemed to be University) held its 38th Annual Convocation at Sai Kulwant Hall, Prasanthi Nilayam, Andhra Pradesh in the Divine Presence on 22 November 2019 at 3:20 p.m.
The grand ceremony saw the Honourable Chancellor, Sri K Chakravarthi, IAS (Retd.), admit 470 candidates to their degrees. This included 277 undergraduate, 97 postgraduate, 86 professional and 10 Ph.D. awardees.
SSSIHL was honoured to have Dr. G Satheesh Reddy, Secretary, Department of Defence R&D, Government of India, Chairman, Defence Research and Development Organisation (DRDO) and Director General, Aeronautical Development Agency (ADA), as the chief guest for the event.
The ceremonial procession was led by the University brass band, two students carrying the University Standards on either side of the Registrar (who carried the Ceremonial Mace). Other members of the procession included the Chancellor, Vice-Chancellor, Deans and the Heads of Departments along with the Chief Guest, members of the Sri Sathya Sai Central Trust and the Board of Management.
Following the invocatory veda chanting, the Vice-Chancellor, Prof. K B R Varma prayed to the Revered Founder Chancellor to declare the convocation open. The Convocation was then declared open in the Divine voice of Bhagawan Baba.
The programme included speeches by the Vice-Chancellor, the Chief Guest and the Revered Founder Chancellor (video broadcast of a previous Convocation Address).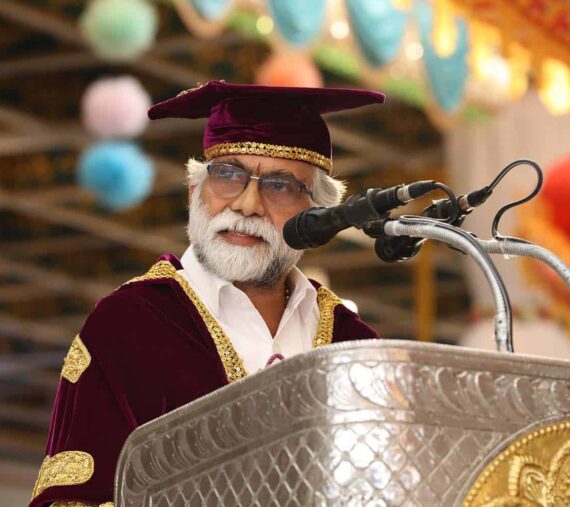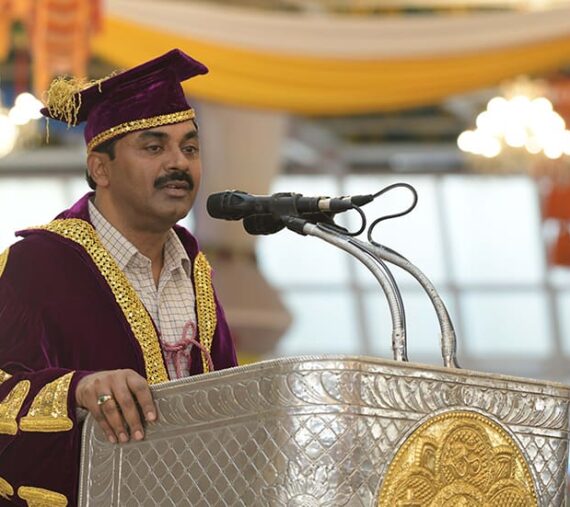 Ph.D. Awardees 2019/20
Sri Hari N – Physics
Design and fabrication of low-cost Optical Coherence Tomography instruments with novel features towards aiding in medical diagnostics
Sri Sadhu Sai Pavan Prashanth – Physics
Investigations into the Structural, Dielectric, Piezoelectric, Ferroelectric and Nonlinear Optical Properties of Ba0.85Ca0.15Zr0.1Ti0.9O3 in Different Configurations
Sri Muralikrishna Molli – Physics
Nonlinear Optical Absorption Characteristics of Metal Selenides
Sri Gannavarapu Krishna Prasad – Chemistry
Synthesis of Bio-nanocomposites for Applications in Electrochemical Energy Storage, Sensing and Catalysis
Sri Chelli Sai Manohar – Chemistry
Synthetic and in silico strategies for designing drugs, probing sensing mechanisms and optimizing novel HA-BCZT piezo-materials for bone regeneration
Sri Aiyer Kartik Satyanarayan – Biosciences
Assessing Microbial Electron Transfer Activity and Biofilm Formation for Wastewater Treatment in Microbial Fuel Cells
Sri Girish T N – Biosciences
Thermal and Humidity Stress Adaptations of Select Drosophila Species Endemic to Indian Tropics
Sri Rajabushan Jagadish Nayak – Economics
Fiscal Consolidation and Sustainable Public Debt: A Case Study of India
Miss Nelli Vani Sri – English Literature
Text and Subtext: A Study of Select Plays of Ivan Turgenev and Anton Chekhov
Sri Siddhartha R – English Literature
From the Colonial to the Carnival: A Study of the Trajectory of Indian Cricket from the Post-Colonial and the Bakhtinian Perspectives.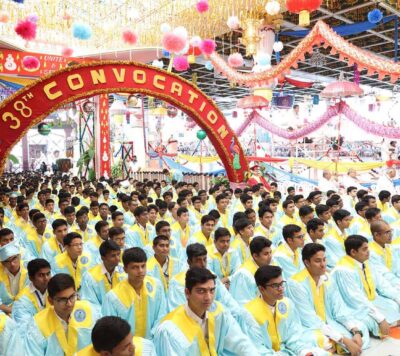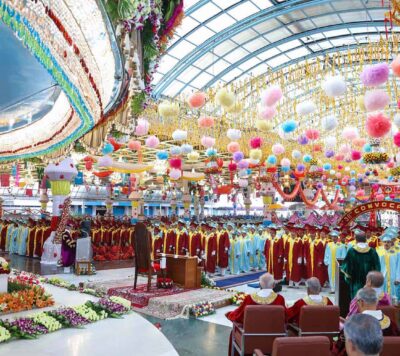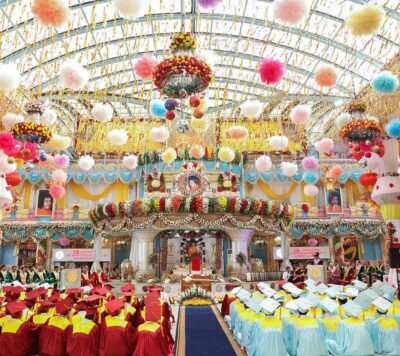 All-Round Gold Medallists 2019/20
Maddireddy Meghana (Anantapur Campus – Master of Business Administration)
R Sai Naveen (Prasanthi Nilayam Campus – Master of Business Administration)
Ramavarapu Sathya Sai Aditya (Brindavan Campus – Bachelor of Commerce (Honours))
Chikkam Sai Phani Kumar (Muddenahalli Campus – Bachelor of Business Administration)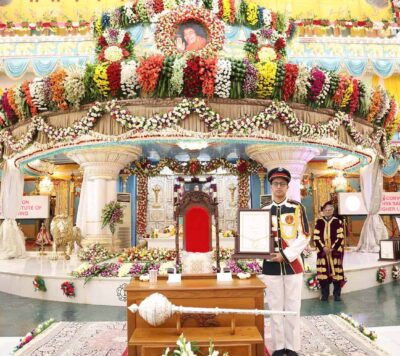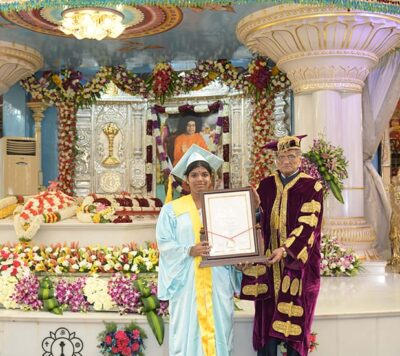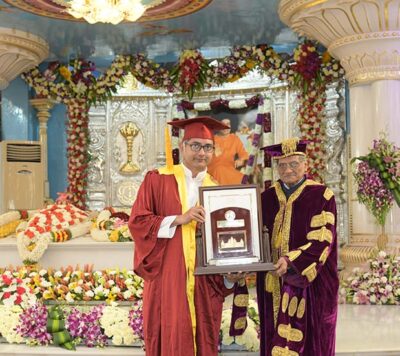 Gold Medallists 2019/20
Manasali Sai Kumar (Master of Business Administration)
Varshaneya V

(

Master of Technology in Computer Science)
Shyam Sundar B

(

Master of Technology in Optoelectronics and Communications)
Pradyumna M (Master of Science in Mathematics)
K Karthik Subramaniam

(

Master of Science in Biosciences)
Hariharan M

(

Master of Science in Chemistry)
J Kaushik

(

Master of Science in Physics)
Sai Shravan N

(

Master of Arts in Economics)
T R Sai Natarajan (Integrated Master of Computer Applications)
Sasanpuri Maniram Santosh (Bachelor of Business Administration)
Boddu Raghu Veera Saikumar (Bachelor of Commerce (Honours))
Majeti VSSS Durgesh (Bachelor of Computer Applications)
Debashis Parida

(

Bachelor of Science (Honours) in Physics)
Jashobanta Behera

(

Bachelor of Science (Honours) in Biosciences)
Palla Juneswari

(

Bachelor of Education)
Kavugoli Shraddha Mohan

(

Master of Science in Food and Nutritional Sciences)
Gayathri V R

(

Bachelor of Science in Food and Nutritional Sciences)
Soumya Yellai

(

Bachelor of Science (Honours) in Mathematics)
Haritha Ramann (Bachelor of Science (Honours) in Chemistry)
Mathumitha R (Bachelor of Arts)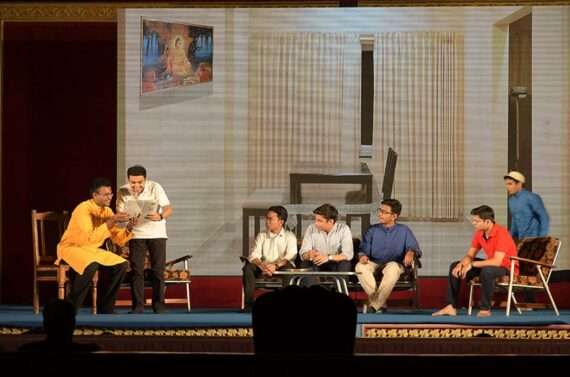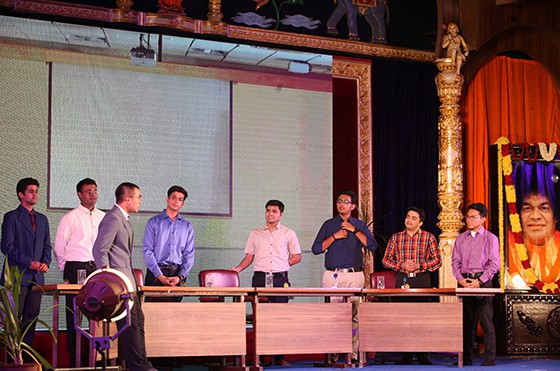 Annual Convocation Drama
Each year on the day of the Annual convocation, students of Sri Sathya Sai Institute of Higher Learning put together a drama presentation in the Divine Presence. This year, the drama, titled Hum Chalein teri Roshani se, explored the grey areas of major decision points all of us face in life. The ones that ask us to choose between what is right and what is wrong.
The drama explored this juxtaposition perfectly through the context of a consulting firm where one person's principles helped pave the way for right choices of many a fellow journeyman. This person, Roshan Damodar Salve, an investment banker at FinVest Ltd., time and again chose gratitude over gratification by refusing to give in to the expectations of the crowd and pave his own reality, vested in his inner truth.
It highlighted the fact that If our heart knows how to act in a situation and we must choose the right path, we will garner the courage, the right mindset and channelize the inner wisdom that will lead us on the path of dharma or right action.
Perhaps it's time we truly honour the age-old adage: the only way to lead is by example. If we do that, we never know what pertinent message Roshan's life might hold for us!
---
Related Posts