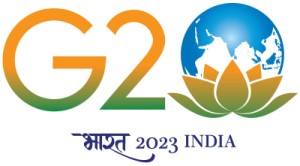 The Sri Sathya Sai Institute of Higher Learning's Department of Humanities and Social Sciences conducted a National Workshop on "Macro Stabilisation Policies for India in the post-pandemic era" on August 26, 2023, at Prasanthi Nilayam Campus. The event featured lectures, presentations, and discussions, uniting experts, academicians, policymakers, and students to tackle the complex economic challenges faced by India during and after the COVID-19 pandemic.
The workshop commenced with traditional rituals, including Vedam chanting and lamp lighting. Dr. G Raghavender Raju, Head, Dept. of Humanities and Social Sciences, welcomed attendees and expressed gratitude to the distinguished speakers. Vice-Chancellor Prof. B Raghavendra Prasad highlighted the pandemic's impact on India's economy and praised the government's focus on preserving lives and livelihoods, aligning with India's values.
Prof. N R Bhanumurthy Vice-Chancellor, Dr. B R Ambedkar School of Economics University stressed the need for an active fiscal policy coupled with an accommodative monetary stance and urged reconsideration of the public debt-to-GDP ratio in his talk.
Dr. Deba Prasad Rath Principal Adviser, Department of Economic and Policy Research at Reserve Bank of India (RBI), Mumbai, emphasized the importance of cohesive fiscal and monetary policies.
Dr. Nadhavael GV, Director of the Division of Reports and Knowledge, Dissemination at the Department of Economic and Policy Research, RBI Central Office, Mumbai policies should enhance productivity, harness technology, and manage human capital strategically.
Prof. Ashima Goyal, Member of the Monetary Policy Committee of RBI, and Emeritus Professor at IGIDR Mumbai emphasized the significance of credible inflation targeting, timely structural reforms, and clear communication in policy implementation.
The workshop also featured student presentations on topics like interest reference rate changes, de-dollarization, central bank digital currency, and non-basmati rice bans, fostering engaging discussions.
Overall, the workshop successfully merged academic knowledge with practical insights, garnering positive feedback.
View Detailed Report
View Event Pics
View Event Brochure
View Recording
Session 1.: https://youtube.com/live/SkIjau6Izsk
Session 2.: https://youtube.com/live/IeopuTCJjYk