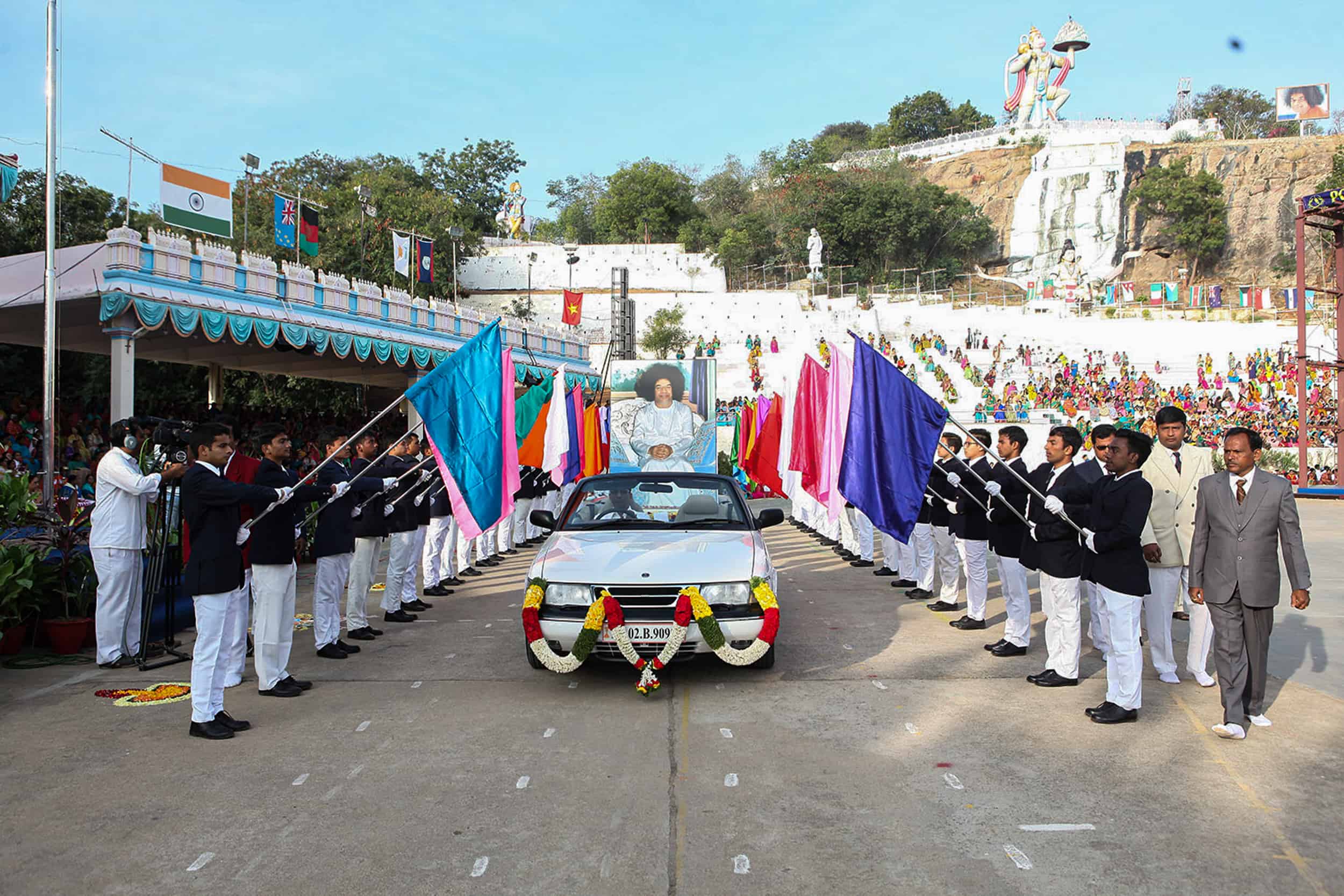 SSSIHL Annual Sports & Cultural Meet 2020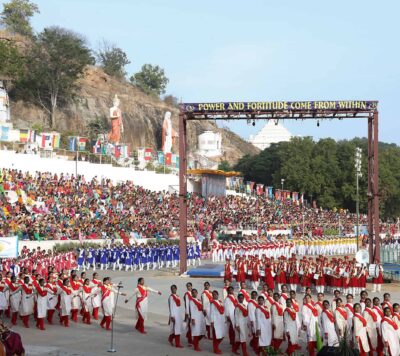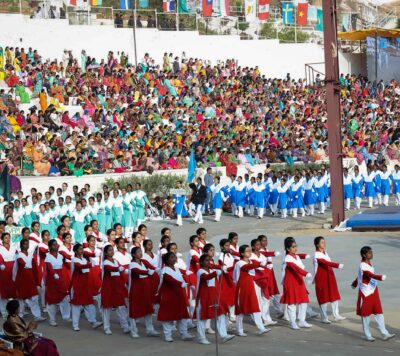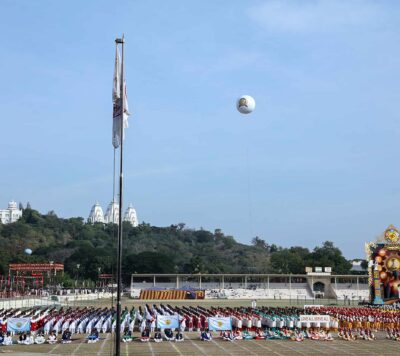 The Sri Sathya Sai Educational Institutions held the main event of the Annual Sports & Cultural Meet on 11 January 2020 at Sri Sathya Sai Hill View Stadium, Prasanthi Nilayam, Andhra Pradesh, India.
The event is a culmination of various sports, cultural and fine arts competitions held at all campuses of the University and other Sai educational institutions throughout the academic year. The Sri Sathya Sai educational institutions include all the four campuses of Sri Sathya Sai Institute of Higher Learning, Sri Sathya Sai Primary and Higher Secondary School, Smt. Eswaramma High School and Sri Sathya Sai Institute of Higher Medical Sciences (SSSIHMS) College of Nursing and Allied Health Sciences.
It showcases an array of physical and cultural presentations by over 3000 students of the institutions spread across two sessions, morning and evening. Preparations, which began a month in advance, involved hundreds of practice hours by all students and teachers at each institution.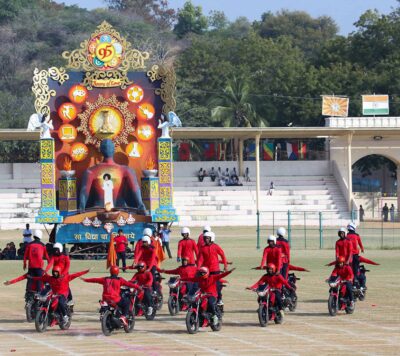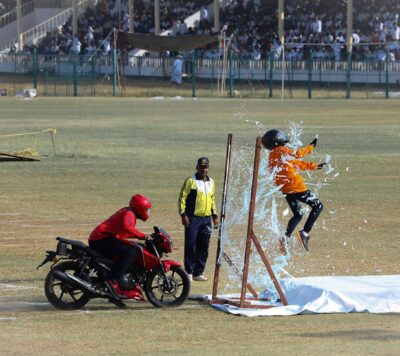 Process over outcome
The Annual Sports & Cultural Meet brings to the fore several qualities of human excellence in students. With only a few weeks to perfect their presentations, and with academics and other daily pursuits, students have to make every minute of preparation count. Very quickly, students need to have clarity of their outcomes, work in teams with unity (often with colleagues they have never worked with before), surmount the mental and physical obstacles that may seem impossible, and so on.
All this is accomplished on a shoestring budget that leaves the teams to make their final props and other event items with available and existing resources at the hostel. It not only helps them be thrifty, but forces them to think out of the box and bring in an element of creativity that challenges their current model of the world and pushes their comfort zones.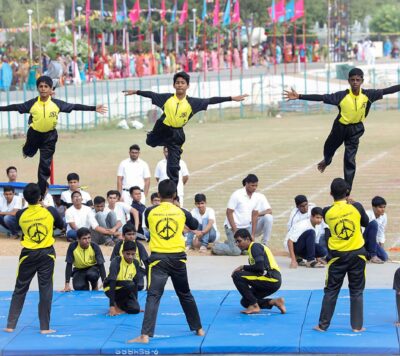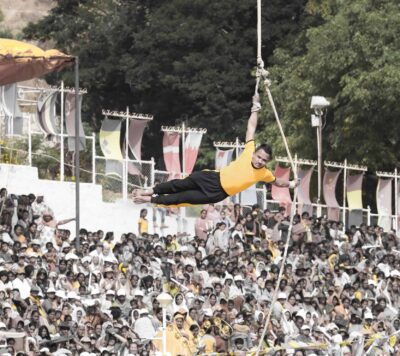 This process is one of several ways through which the conscious experiment of man-making and character building at Sai educational institutions truly succeeds. It prepares SSSIHL students to navigate the toughest of situations without sacrificing their values. At the same time, it helps build strong inner qualities such as a sense of unity and teamwork, determination, discipline and hard work.
The cherry on the cake, however, is the immense love students have for Bhagawan Sri Sathya Sai Baba, their Divine Master. For Sai students, the entire gamut of the Annual Sports and Cultural Meet boils down to this singular focus. Bhagawan Baba—with His Divine vision—reciprocates this and makes sure that these pure feelings of Love are translated into the pursuit of excellence in every facet of the students' evolution.
As He often said, The End of Culture is Perfection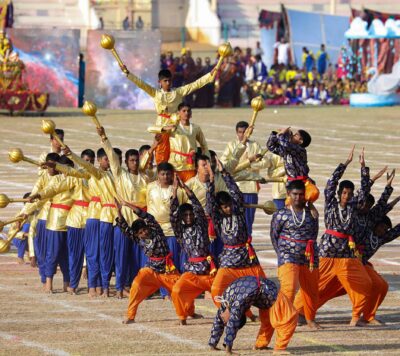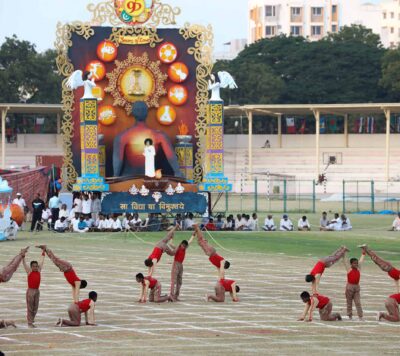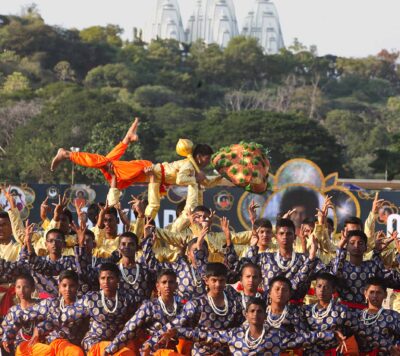 Sports Meet Presentations
11 Jan 2020
Anantapur, Prasanthi Nilayam, Brindavan and Muddenahalli Campuses presentations:
Aerials, Human Pyramids, Graceful Rythmic Drill, Luminous Display, Bike Stunts: Ascenders, Hip-hop Dancers, Roller Skating: 24 Inliners, Drums: Big Bang, Kalari Commandos, Sumos, Hipsters, Impavidos Reborn, Shotokan Warriors, Saibots, Acrophiles, Dynamic Jugglers, Acroyoga, Hidden Hands and Cowboys.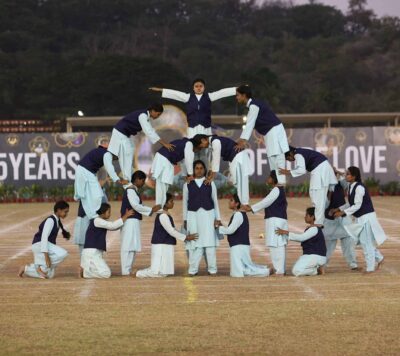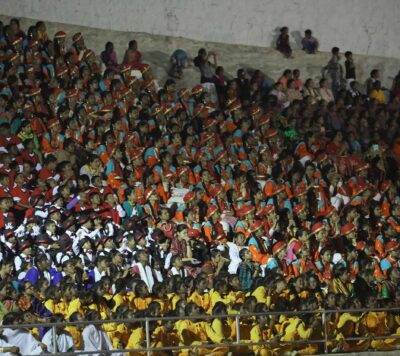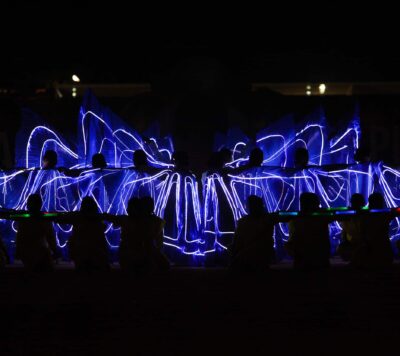 Cultural Meet Presentations
12-15 Jan 2020
Drama presentation by students of the Brindavan Campus: Sant Ramdev
Drama presentation by students of the Muddenahalli Campus: Mine to Thine
Drama presentation by students of the Prasanthi Nilayam Campus: Sarvam Krishnamayam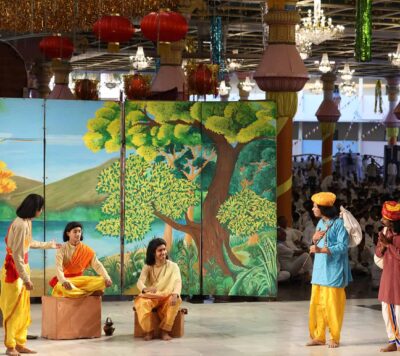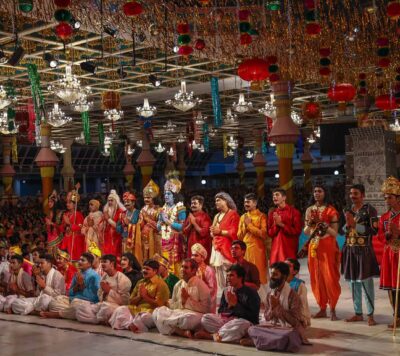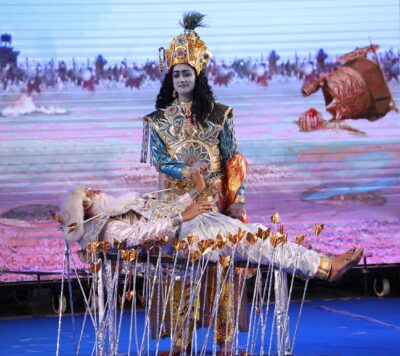 Prize Distribution Ceremony
15 Jan 2020
The Prize Distribution Ceremony celebrated the excellent performances in sports and cultural events during the Annual Sports and Cultural Meet and during the academic year 2019/20 by students of each Sai educational institution.
Followed by a series of talks by a teacher and students from each SSSIHL campus highlighting the significance of the event, prizes and cups were awarded to the students of all Sai educational institutions that excelled in individual and team events for sports, cultural and fine arts performances at their respective establishments. The ceremony ended with a Divine Benediction by Bhagawan Baba.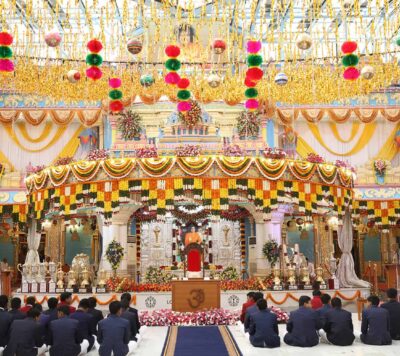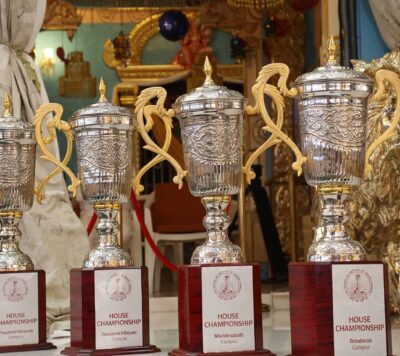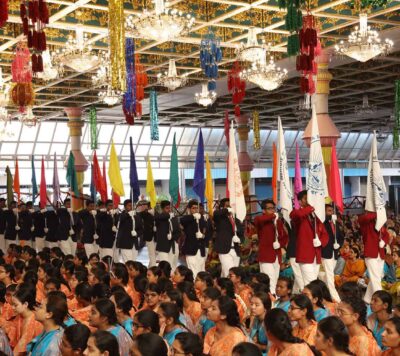 Athletic Champions 2019/20
Tokalapalli Adireddy Gari Vandana (Postgraduate, Anantapur Campus)
Kesavani Netheti (Undergraduate, Anantapur Campus)
Thota Sujendra (Postgraduate, Prasanthi Nilayam Campus)
Sridhar Sola (Undergraduate, Prasanthi Nilayam Campus)
Saurabh Suman (Brindavan Campus)
Samir Kumar Majhi (Muddenahalli Campus)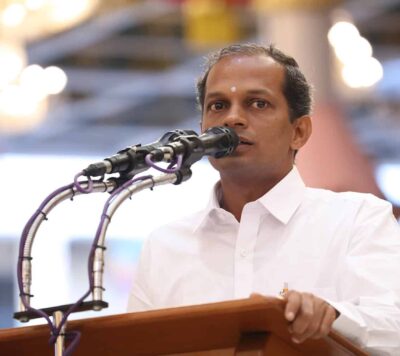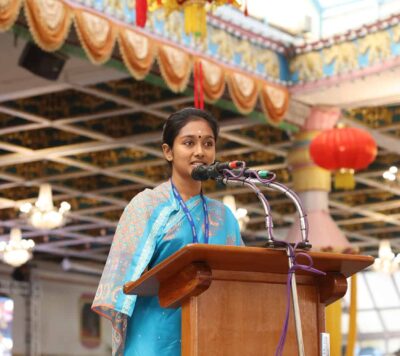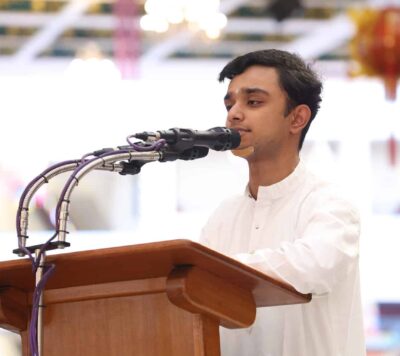 Cultural Champions 2019/20
Pokuri Sai Punitha (Postgraduate, Anantapur Campus)
Ketki Tripathi (Undergraduate, Anantapur Campus)
Charan Sai Ramireddi (Postgraduate, Prasanthi Nilayam Campus)
Vedant Monger (Undergraduate, Prasanthi Nilayam Campus)
S Sai Shriram (Brindavan Campus)
Bhatt Janak Ashwin (Muddenahalli Campus)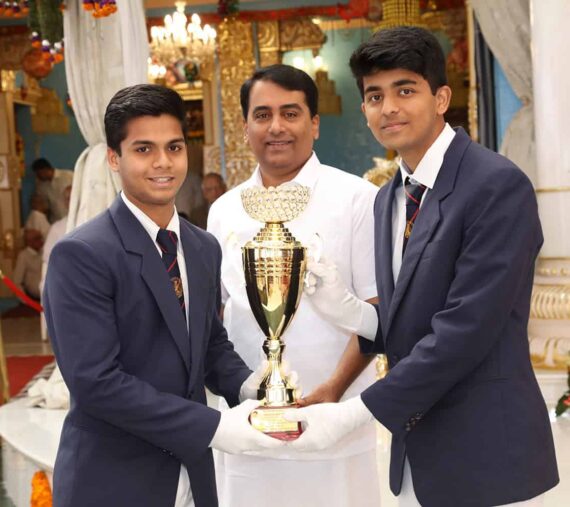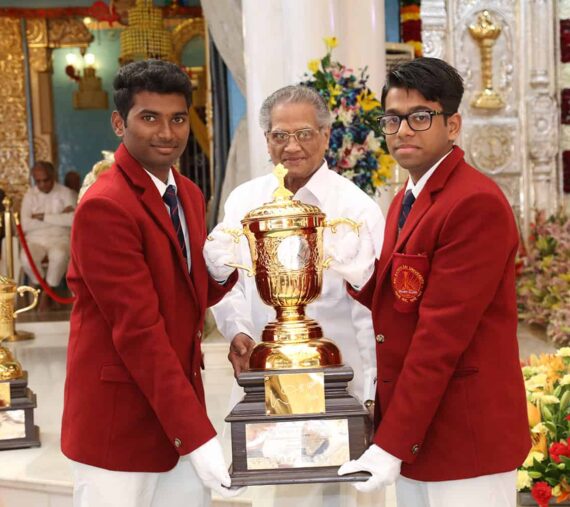 Fine Arts Champions 2019/20
Sumani Rai (Postgraduate, Anantapur Campus)
Pragati Gupta (Undergraduate, Anantapur Campus)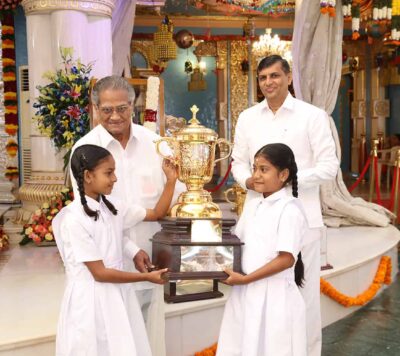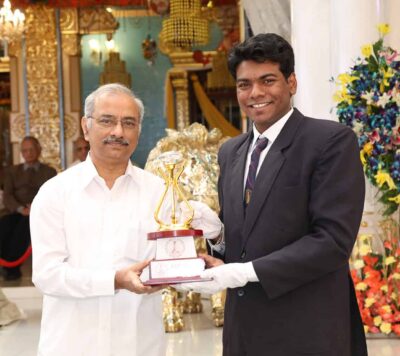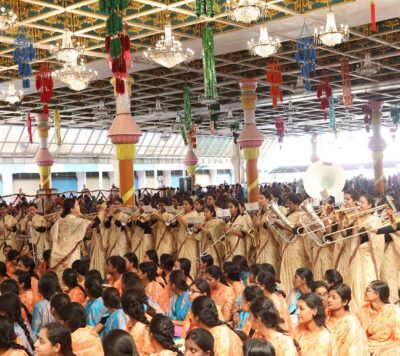 ---
Related Posts