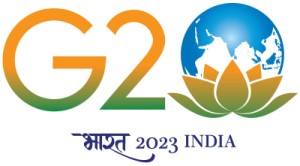 CSIR-IMMT, Bhubaneswar in association with the Department of Management and Commerce, SSSIHL, organized a Workshop on Intellectual Property Rights on 28 July 2023 at the Anantapur Campus. The workshop was held as part of the month-long National Intellectual Property Festival promoted by the DSIR-DPIIT, Government of India from 1-31 July 2023.
The Resource persons who addressed the participants were:
Mrs. Saipriya Balasubramanian, Senior Business Intelligence and IP Analyst with Rapid Alpha. Topic: "Role of IP in Business Strategy"
Dr. Vijayalakshmi Asthana, Principal Scientist, CSIR – Traditional Knowledge Digital Library Unit. Topic: "Intellectual Property Rights- An Overview"
Dr. Viswajanani Sattigeri, Head, CSIR – Traditional Knowledge Digital Library Unit. Topic: "Traditional Knowledge: IP and People's Rights."
Participants gained valuable knowledge about the significance of intellectual property protection, its legal framework, and ethical considerations. The event fostered a culture of respect for creators' rights and encouraged innovation while upholding responsible practices in handling intellectual property.
Faculty Members, Research Scholars from various departments of the campus, and 110 students participated in the Workshop that was held in hybrid mode.
Dr. G. Padmavathy, Associate Head of the Department, Dr. (Mrs.) Swetha Thiruchanuru, Asst. Professor, and Dr. C. Jayashree, Assistant Professor, all from the Department of Management & Commerce, SSSIHL, Anantapur campus, coordinated the event.
View Detailed Report